You are here
Senate endorses budget bill without changes
By Raed Omari - Mar 08,2015 - Last updated at Mar 08,2015
AMMAN — The Senate on Sunday passed the 2015 budget law in addition to the bill governing the budget of state agencies with no changes to the version referred from the Lower House.
On February 26, the Lower House endorsed the budget law following eight marathon sessions during which 110 MPs took the podium.
Passed by the two Chambers of Parliament with no disagreement, the law will be referred to the King for ratification and will then be published in the Official Gazette.
As endorsed by deputies and then by senators, the budget deficit was cut to JD468 million, from JD688 million in the government version, with the size of the budget trimmed from JD8.09 billion to JD7.876 billion.
As both Houses agreed, current expenditure was cut down from JD6.922 billion as estimated in the government's version of the law to around JD6.7 billion.
The size of revenues of state institutions in 2015 is estimated at JD813.7 million while their spending is put around JD1.8 billion.
During Sunday's Senate session, Prime Minister Abdullah Ensour said that there is no exaggeration in this year's state revenues, adding that his government has not attached any supplement to the law detailing extra expenditures or revenues.
Ensour also noted that the government has brought under control "excessive" recruitment at municipalities as part of its bid to control public expenditures, adding that the municipality law will be referred to the Lower House next week.
Present at the session was also Finance Minister Umayya Toukan who described the economic reform as "irreversible", adding that the reforms that the government has embarked on have led to a credit rating upgrade for Jordan.
Related Articles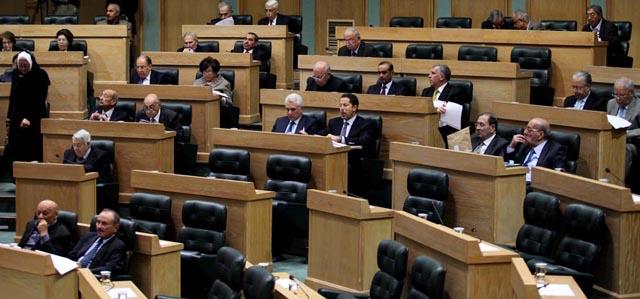 Jan 26,2014
The Senate on Sunday endorsed the draft 2014 state budget law, after its Financial Committee concluded discussions and submitted recommendations.
Jul 12,2017
AMMAN — The Senate on Wednesday endorsed four draft laws as referred from the Lower House.
Jan 16,2018
AMMAN — The Senate on Monday endorsed the 2018 draft state budget and budgets of independent government units draft laws as referred from th
Newsletter
Get top stories and blog posts emailed to you each day.