You are here
Smoking still a common sight in public areas despite ban
By Dana Al Emam - Jan 31,2015 - Last updated at Jan 31,2015
AMMAN — Firm enforcement of the Public Health Law will contribute to transforming Amman into "a city that can breathe", according to a Greater Amman Municipality (GAM) official.
Mervat Mheirat, director of GAM's health supervision department, on Saturday said it is "difficult" to control people's commitment to the Public Health Law, despite the fact that the law defines what public places are.
"The collaboration of all stakeholders is very much needed to make enforcement of the law successful and effective," she said, calling on administrations of public places to contribute to creating smoking-free facilities.
"The managements of violating institutions are usually willing to abide by the law, but they are discouraged by the fear of losing smoking customers," Mheirat said, urging them to respect the needs of non-smoking customers as well.
"GAM enforces a firm non-smoking policy at its facilities, under which it refers violating employees to court," she said.
Mheirat added that GAM inspection teams include some 70 employees, who are tasked with other duties in addition to inspection, noting that increasing the number of inspectors could help curb violations.
Nonetheless, GAM's inspection campaigns fine violators based on laws and regulations that are "inferior" to the Public Health Law, including the Industry and Crafts Law.
"The fines stipulated by these laws do not exceed JD200 and could sometimes result in the closure of the institution," she said, highlighting the need to fine violators instantly when the violation occurs.
Mheirat added that giving law enforcement authority to municipality employees could reduce smoking in public areas.
Meanwhile, Mohammad Bustami, the manager of a café that serves argileh, said it makes "no sense" to create a designated area for non-smokers as the majority of his customers are smokers.
"Everyone knows the dangers of smoking, but smokers still choose not to follow a healthy lifestyle… that is their choice so why should I care to change that?" he told The Jordan Times.
A worker at a restaurant where smoking is allowed on the capital's University (Queen Rania) Street said restaurants and other public areas are not likely to become smoke-free "anytime soon".
"When you look around, you see the no-smoking signs everywhere… but nobody cares," he said, adding that enforcing the law needs serious, comprehensive and consistent efforts.
Leen Al Musa, a fourth year university student, said she is regularly visits argileh-serving cafés "to freshen up".
"Non-smokers know which cafés or restaurants allow smoking; therefore, they should avoid them," Musa told The Jordan Times recently, adding that most cafés and public areas nowadays have special spaces for smokers and non-smokers.
Speaking from a sociological point of view, Hussein Khuzai, professor of sociology at Balqa Applied University, said efficient non-smoking practices in public areas must stem from an inner belief in the law.
However, gradual rules and regulations that impose fines and punishments usually lead individuals to abide by the law, especially after repetitive fines.
"Enforcement of the law should not be seasonal or individualistic," Khuzai told The Jordan Times in a recent interview, adding that laws must be accompanied by awareness campaigns in order to change attitudes and people's perceptions.
He noted that smoking in public areas harms others; therefore it is not a matter of personal freedom.
Enforcement of the Public Health Law started gradually in early 2009. The law was enforced in shopping malls and Queen Alia International Airport in March 2009 and in fast-food restaurants in June.
According to the law, smoking is prohibited in hospitals, healthcare centres, schools, cinemas, theatres, libraries, museums, public and non-governmental buildings, public transport vehicles, airports, closed playgrounds, lecture halls and any other location to be determined by the health minister.
The law also stipulates that any person caught smoking in a public place is subject to between one week and one month imprisonment or a JD15-JD25 fine. The same penalties apply to those who sell cigarettes to minors.
The Ministry of Health has proposed increasing fines imposed on individuals who violate the Public Health Law by smoking in public places, and on owners of establishments that allow these violations, a ministry official said recently.
Malek Habashneh, head of the ministry's awareness directorate, told The Jordan Times earlier this year that the proposed amendments to the law have been sent to the Legislation and Opinion Bureau with more than one option to increase the fine.
In the proposed amendments, the ministry presented several potential increases to the fine, of up to JD100, Habashneh said.
Related Articles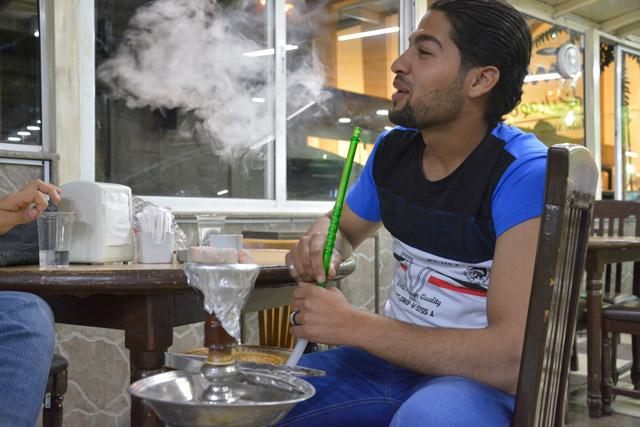 Jul 01,2017
AMMAN — The Tourism Ministry on Saturday allowed some 300 restaurants and cafés to serve hookah without issuing fines against them provided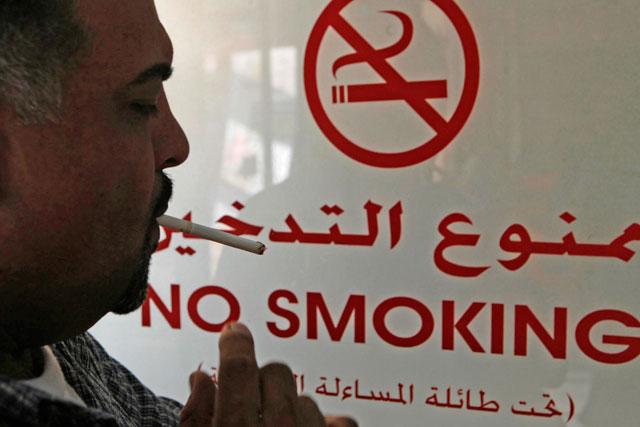 Feb 16,2017
AMMAN — The proposed amendments to the Public Health Law are "a step in the right direction" and are in line with international efforts in t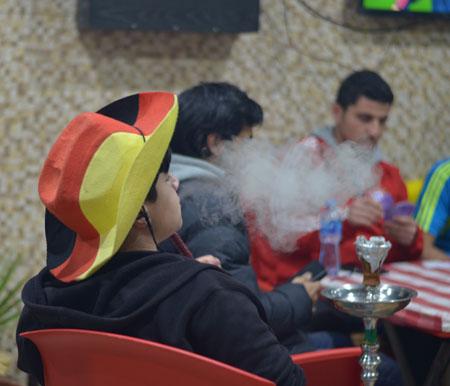 Apr 06,2014
The Health Ministry is awaiting the Cabinet's endorsement of a set of rules that regulate licence renewals for cafés and outlets that serve argileh, a ministry official said on Sunday.
Newsletter
Get top stories and blog posts emailed to you each day.