You are here
Student movement denounces privatisation of campus cafeterias
By Renad Aljadid - Apr 19,2018 - Last updated at Apr 19,2018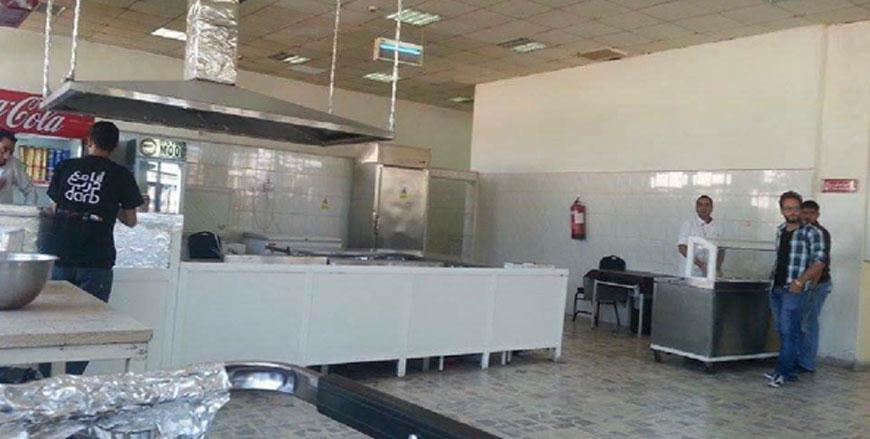 Students fear an increase on prices following the decision to privatise on-campus cafeterias (Photo courtesy of Students' Union Facebook Page)
AMMAN — The National Campaign for Defending Students' Rights (Thabahtoona) on Wednesday called on the University of Jordan (UJ) to suspend the floating tender for the privatisation of its on-campus cafeterias, claiming that this increases prices by 100 per cent.
In a statement on Wednesday, Thabahtoona's coordinator Fakher Daas said that the university cafeteria is "a students' right" which should be supported by the university, not an "investment project" for private companies to gain profits.
He highlighted that previous privatisation experiences in other universities led to a rapid increase in prices, which affected students and placed an additional financial burden on their shoulders.
Director of media and public relations department at UJ Haya Al Hourani told The Jordan Times that "the tender aims at developing the provided services and improving the quality of the cafeteria resources and cadres", adding that "companies will be required to comply with the current prices, while the prices of any newly added item should be approved by the university administration first".
"Requiring companies to fix the prices is good but not enough," Daas told The Jordan Times, noting that "there is no clear justification behind taking this step, as the cafeterias are currently managed by the university and providing good services, and there is no need for a third party from the private sector".
"This is a systematic approach towards the privatisation of the entire public education system," Daas claimed, adding that "things will start with services at first, but we fear it would continue even further".
Student Mariam Hassan said that the current prices of the university cafeteria are very suitable and much cheaper compared with restaurants outside campus and private restaurants on-campus, but there is a need for "improving quality".
She noted that most cafeteria visitors are foreign students living in dormitories or those who come from other governorates on a daily basis, stressing that a daily affordable meal is "necessary for them".
"I visited the university cafeteria twice and I wasn't satisfied with the quality, so I do not mind paying more if the privatisation would pay off with better quality," Dana Ayman, another UJ student, said.
"Students' needs are at the university's core of interest. We are on the students' side and every step we take will be to achieve a mutual benefit for the university and its students," Hourani said.
Related Articles
Apr 25,2018
AMMAN — The National Campaign for Defending Students' Rights (Thabahtoona) on Wednesday called for an immediate intervention to address the
Mar 29,2016
AMMAN — Three years after students at the Zarqa-based Hashemite University launched a campaign to protest the "relatively high" price of mea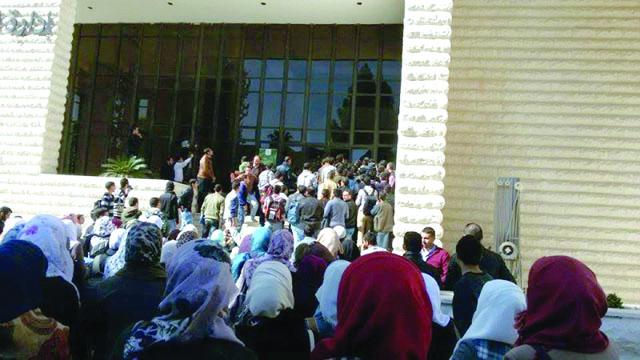 Nov 09,2014
Some 250 University of Jordan (UJ) students staged a sit-in on Sunday near the administration building to protest against the hikes in tuition fees for the parallel and postgraduate programmes, according to the National Campaign for Defending Students' Rights, "Thabahtoona".
Newsletter
Get top stories and blog posts emailed to you each day.