You are here
'Suspicious phone call' delays flight to Amman
By JT - Jun 06,2015 - Last updated at Jun 06,2015
AMMAN — A Middle East Airlines (MEA) aircraft that was flying from Beirut to Amman on Friday was delayed for around three hours after a passenger's phone conversation aroused suspicions that there were explosives on board.
But further investigation by airport security revealed that the passenger works with international law enforcement and was speaking to a colleague about a mission they were carrying out, according to an MEA statement carried by the Jordan News Agency, Petra.
As MEA flight No. 312 was preparing for takeoff to Amman at 4:50pm on Friday, a passenger overheard the man sitting next to her speaking on the phone, and the words he used made her suspicious.
She reported the issue to the aircraft crew, who halted the take off and notified airport security.
Security personnel gave orders that all luggage be offloaded, and questioned the man who was speaking on the phone, who explained that he was working with international security forces.
As a precautionary measure, the passengers and the luggage were reinspected and another aircraft was provided in order to re-assure the passengers, Petra said.
The flight to Amman took off at 8:15pm.
Related Articles
Feb 08,2018
AMMAN — A "suspicious" bag reportedly found in a Jabal Amman neighbourhood contained piles of paper, the Jordan News Agency, Petra, reported
Feb 27,2014
Police on Thursday said they are questioning 14 individuals who were attending a birthday party late Wednesday night.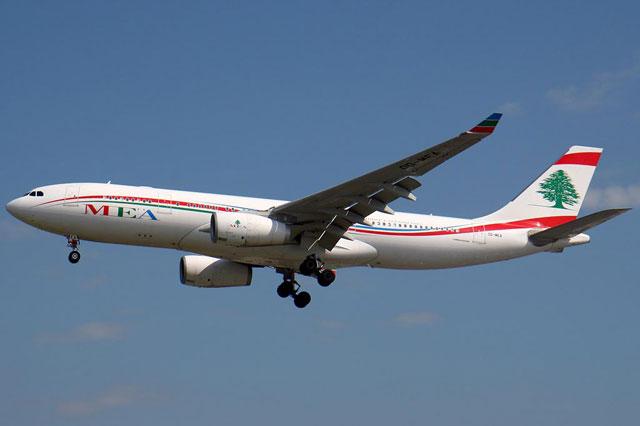 Mar 06,2014
A passenger plane flying from Lebanon to Iraq on Thursday turned back after the Iraqi transport minister's son missed the flight and phoned Baghdad to stop the aircraft from landing, Middle East Airlines (MEA) said.
Newsletter
Get top stories and blog posts emailed to you each day.