You are here
'Syndicate registers 90th attack on teachers this year'
By Laila Azzeh - Nov 25,2015 - Last updated at Nov 25,2015
AMMAN — A group of young people broke into a school in Amman and attempted to attack a teacher with penknives on Monday, marking the 90th registered attack on teachers since the start of the year, the Jordan Teachers Association (JTA) said Tuesday.
The teacher in question, who works at Abu Hurairah Public Primary School for Boys, had an issue with a student earlier this week, prompting the student to bring a number of "thugs" to raid the school and attack the educator, according to JTA Spokesperson Ayman Okour.
"Other teachers intervened and prevented the assailants from getting near the targeted teacher. If they had managed to reach him, it would have been a catastrophe," he told The Jordan Times.
A complaint was filed against the assailants.
Attacks on teachers are continuing even after the Cabinet approved amendments to the Penal Code earlier this month that stiffen penalties against those who assault educators and medical personnel.
The amended law, which was referred to the Legislation and Opinion Bureau, stipulates no less than a one-year prison term for those who attack teachers, faculty members at colleges and universities, nurses and doctors while they are on duty.
The punishment also applies if the educators or healthcare workers are attacked for an action or decision they have taken in their professional capacity.
Okour reiterated the JTA's support for the move, but said it was not enough.
"Prevention is what we need here instead of waiting for the attackers to harm teachers to punish them. We call for more police patrols and guards outside schools," he said, adding that many "reckless" young people loiter outside girls' schools every day, which requires more monitoring.
"We cannot wait and see if these people will do harm to our teachers and children to take action against them. Schools need more safety measures," Okour noted.
Earlier this month, Education Ministry Spokesperson Walid Jallad said the ministry has filed 60 lawsuits against teachers' assailants, and the minister has tasked the legal division with following up on all assaults.
He added that the ministry will not drop charges against the assailants even if the targeted educators decide to do so.
up
20 users have voted, including you.
Related Articles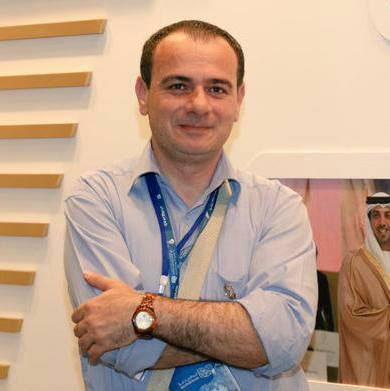 Jan 23,2016
AMMAN — The Jordan Press Association (JPA) said Saturday it was following up on the detention of journalist Tayseer Al Najjar in Dubai.JPA P
Oct 28,2015
AMMAN — Students of Omar Bin Al Khattab School in Zarqa went on strike on Wednesday after a student's father attacked their principal and a
Jul 13,2015
AMMAN — Differences between the teachers syndicate and the Education Ministry over the controversial civil service by-law have resurfa
Newsletter
Get top stories and blog posts emailed to you each day.