You are here
Tawjihi summer session to start on June 30
By JT - Jun 18,2018 - Last updated at Jun 18,2018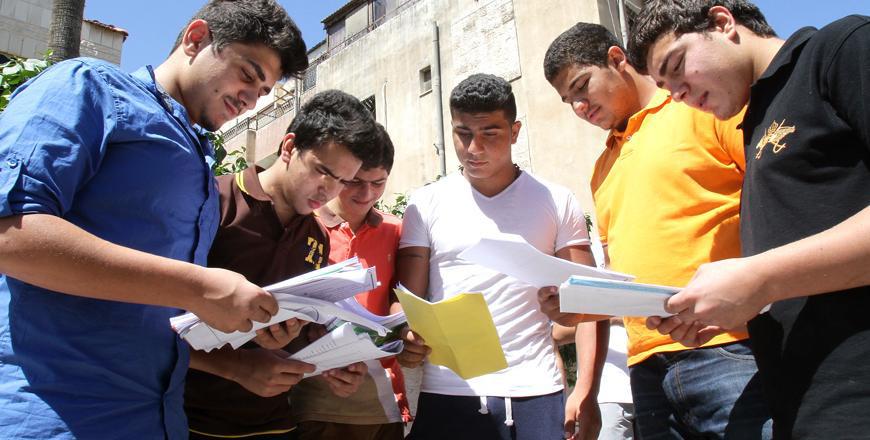 Two exams will be held per day: the first at 10am and the second at 12:30pm (File photo)
AMMAN — The Ministry of Education has finalised preparations for the General Secondary Education Certificate Examination (Tawjihi) in its 2018 summer session, which will start on June 30, the Jordan News Agency, Petra, reported on Saturday.
Two exams will be held per day: the first at 10am and the second at 12:30pm, Petra said.
Education Ministry Spokesperson Walid Jallad said that the ministry has prepared 474 schools that consist of 1,363 exam rooms.
For the first time, Jallad added, the ministry took into account the high temperatures during the 17-day examination period, therefore choosing to have the first exam start at 10am.
He also said that the ministry has circulated the examination's regulations and the penalties for violating them.
The regulations include requiring that students to bring their ID cards to the exam hall, while non-Jordanians have to bring their passports. It also forbids bringing mobile phones, digital watches or pens, and stipulates arriving on time.
The official noted that 145,905 students from all streams applied for the exam during the period announced by the ministry, which concluded recently.
Students applying for the exam are distributed as follows: 67,688 for the literary stream, 49,929 for the scientific stream, 194 for the religious stream, 8,125 for the information technology stream, 452 for health education, 2,555 for the agricultural stream, 8,871 for the industrial stream and 1,697 for the hotel and hospitality stream, in addition to 6,394 private-study students, Jallad concluded.
Newsletter
Get top stories and blog posts emailed to you each day.