You are here
Tbilisi, Amman see eye-to-eye on regional, international issues — Zourabichvili
Two countries voice keenness on enhancing bilateral relations
By JT - Apr 15,2019 - Last updated at Apr 15,2019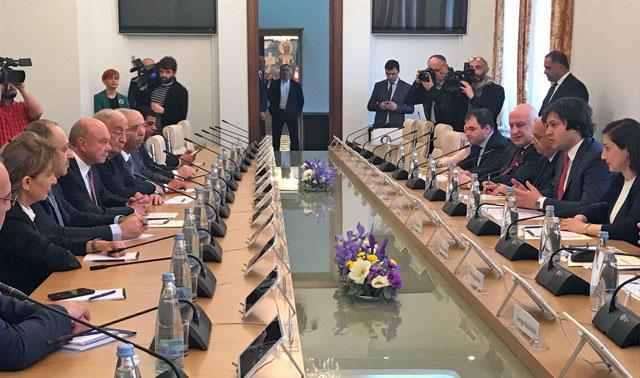 Senate President Faisal Fayez attends a meeting with Georgian President Salome Zourabichvili on Monday to discuss Jordanian-Georgian relations and cooperation (Petra photo)
AMMAN — Georgian President Salome Zourabichvili on Monday called for enhancing Jordanian-Georgian ties in various fields, mainly the political, economic, tourism and cultural sectors, to further the partnership between the two countries.
Receiving Senate President Faisal Fayez, Zourabichvili called for building on the advanced Georgian-Jordanian relations, noting that Tbilisi and Amman see eye to eye on regional and international issues.
The president also praised the Kingdom's efforts towards ending conflicts in the Middle East and restoring regional security and stability, the Jordan News Agency, Petra, reported.
For his part, Fayez called for establishing investment and economic partnerships between Amman and Tbilisi, especially in the religious and medical tourism sectors, as well as energy and public transportation, highlighting the important role of the private sector in building these investment partnerships.
Fayez, who is in an official visit to Georgia upon an invitation by Georgian Parliament Speaker Irakli Kobakhidze said that Jordan has succeeded in maintaining its security and stability although it has been the most exposed country to the repercussion of the regional conflicts, according to Petra.
Fayez also noted that the region will not enjoy peace and stability without a just solution to the Palestinian-Israeli conflict that can lead to the establishment of an independent Palestinian state with East Jerusalem as its capital, Petra reported.
He also stressed the need for an end to the Syrian crisis to enable the Syrian refugees to return back to their country, according to Petra.
Following a separate meeting with Fayez, Kobakhidze voiced his country's keenness on improving its relations with Jordan in all fields, describing the Kingdom as a "strong partner in achieving regional peace and in the war against terrorism."
"Jordan contributes to regional peace, stability and security, and is trying to find peaceful solutions to conflicts, decrease tensions and resolve issues related to refugees," Speaker Kobakhidze said.
Fayez said Georgia and Jordan have strong relations "built on mutual respect, close cooperation and agreement on a host of political positions".
"We are combating terrorism and extremism, working for political peaceful solutions for Middle East conflicts, so that the region would restore its peace and stability."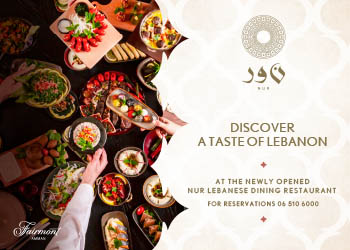 Newsletter
Get top stories and blog posts emailed to you each day.