You are here
Text of the army's statement on pilot
By JT - Feb 04,2015 - Last updated at Feb 04,2015
AMMAN — Following is the unofficial translation of the statement issued by the Jordan Armed Forces-Arab Army (JAF) mourning pilot Muath Kasasbeh, who was killed by the so-called Islamic State:
'"Among the Believers are men who have been true to their covenant with Allah. Of them some have completed their vow to the extreme, and some still wait: but they have never changed [their determination] in the least.'
Prophet Mohammad (PBUH) says: 'The most honourable death is to fall a martyr.'
Praise to Allah, who is the only immortal, whilst He has appointed a term for each of His creatures: When their term is reached, not an hour can they cause delay, nor (an hour) can they advance.
Since the first moment 1st Lt. Muath Kasasbeh fell captive to the cowardly terrorist organisation, JAF, supported by various state agencies, has exerted relentless efforts to free him from the forces of evil and darkness. But this criminal gang insisted to put a tragic end to his life, an end condemned by all religions. JAF announces the assassination of our brave pilot on January 3, 2015 — one month ago — to be chosen by Allah as a martyr in heaven.
As JAF announces the martyrdom of the brave pilot, Muath Kasasbeh, pray to Allah to accept him in the company of those on whom is the grace of Allah — the prophets, the sincere lovers of truth, the martyrs and the righteous.
As JAF mourns the brave pilot, it asserts that his spilled blood will be avenged and the punishment that will be inflicted on the tyrants of Earth who assassinated Muath will be proportionate to the magnitude of the tragedy of all Jordanians.
And soon will the unjust assailants know what vicissitudes their affairs will take."
Related Articles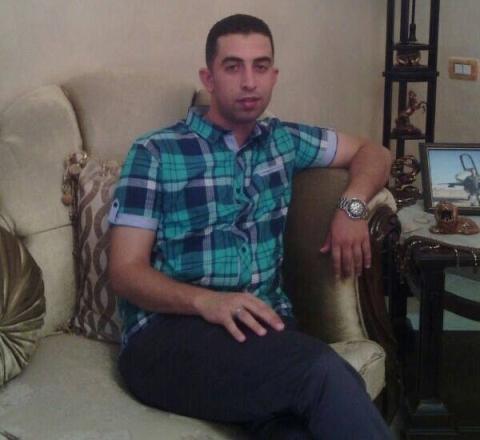 Dec 24,2014
A Royal Jordanian Air Force pilot was captured by the Islamic State (IS) Wednesday after his warplane went down in northeastern Syria, the Jordan Armed Forces-Arab Army (JAF) said in a statement.
Feb 03,2015
His Majesty King Abdullah said that the killing of pilot Muath Kasasbeh at the hands of the so-called Islamic State will only strengthen Jordanians as they deal with the tragedy.
Feb 05,2015
The Jordan Armed Forces-Arab Army (JAF) announced Thursday that Royal Jordanian Air Force (RJAF) fighters carried out "Operation Martyr Muath" in retaliation for the brutal killing of pilot Muath Kasasbeh at the hands of the so-called Islamic State (IS) terrorist group.
Newsletter
Get top stories and blog posts emailed to you each day.