You are here
Three-year-old dies after falling in cesspit
By Petra - Jan 17,2013 - Last updated at Jan 17,2013
AMMAN — A three-year old child died on Thursday after he fell in a cesspit in the Mubes area of the Balqa Governorate, 35km northwest of Amman.
Civil Defence Department (CDD) teams pulled out the child from the cesspit and sent him to Prince Hussein Hospital, but he was pronounced dead on arrival.
CDD Spokesperson Col. Farid Sharaa stressed the importance of observing safety precautions to avoid such incidents.
Related Articles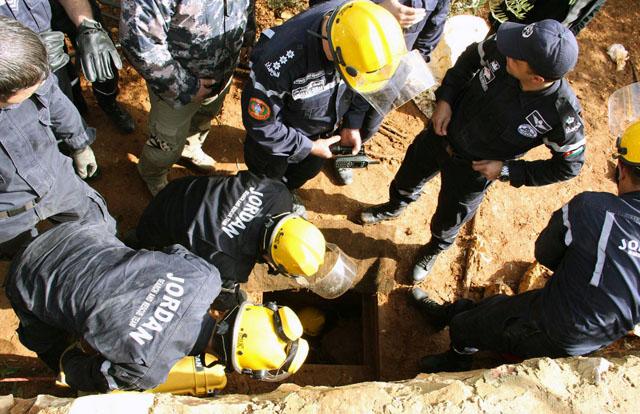 Mar 16,2014
A 45-year-old Egyptian man died on Sunday after falling into a seven-metre deep hole while digging for gold in the Ain Al Basha area in Balqa Governorate, some 35km northwest of Amman, according to a senior Civil Defence Department (CDD) official.
Jul 17,2009
Civil Defence Department (CDD) personnel responded to 396 accidents and health emergency cases in the Kingdom between Wednesday and Thursday, including a car crash that killed a nine-year-old child, according to the department.
Jul 05,2012
A fire in Israel spread into Jordan on Thursday, damaging around 450 dunums of farmed lands in Adasiyeh.
Poll
Newsletter
Get top stories and blog posts emailed to you each day.