You are here
Tough situation of male refugees 'often overlooked' — study
By Camille Dupire - Jan 06,2018 - Last updated at Jan 06,2018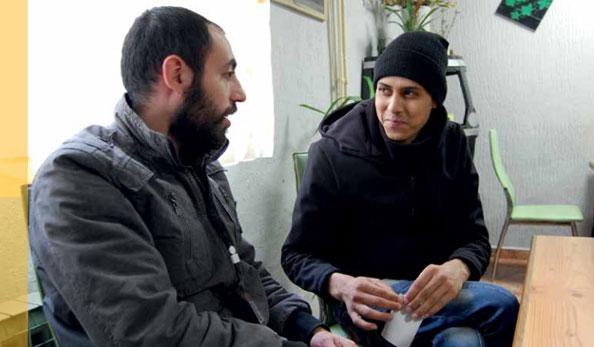 Male refugees are at risk of discrimination, violence and social marginalisation, according to a study (Photo courtesy of CARE)
AMMAN — Single male refugees and unaccompanied adolescent boys are subject to a number of threats and risks which are often overlooked and under-addressed by the humanitarian community, a recent report by the non-governmental organisations CARE and Promundo showed.
Titled "Men and boys in displacement. Assistance and protection challenges for unaccompanied boys and men in refugee contexts", the report looked into the gendered impact of the refugee crisis on unaccompanied refugee boys and men, highlighting the gaps in the humanitarian response in Jordan, Lebanon, Turkey and Greece.
While the situation of refugee women and children and the risks they face are "quite rightly addressed", the specific needs of single male refugees, and especially unaccompanied adolescent boys aged between 13 and 17 years, remains often under-tackled, the study indicated.
Economic difficulties encountered by unaccompanied refugee boys and men was pointed out as the most crucial issue, as the lack of legal status for refugees in host countries makes it difficult, if not impossible, for them to work and earn an income.
"Here, experience doesn't count. They only want diplomas. I believed that experience or talent could be enough," a Syrian refugee was quoted in the report as saying.
This difficulty to earn an income also affects these males' sense of self-worth, as they consider it shameful not to be self-sufficient, the study highlighted.
According to a psychologist at a male youth shelter, "they take the fact of not having work as a personal failure rather than as the consequence of the broader economic reality. They say: 'I want to find a job, not just for the money but because I'm a man. I need to support my family back home'."
Furthermore, unaccompanied refugee boys and men are exposed to various threats in the host countries, such as discrimination, harassment and violence, as well as threats of deportation, which was shown to be especially high in Jordan.
Such issues aggravate the problem of daily mobility for unregistered refugees, who become discouraged from moving around freely by fear of police hostility or arrests, the report, which was authored by Delphine Brun, a researcher on gender and inclusion in humanitarian action, stated.
These issues, among many others, have a devastating impact on the refugees' psychological state, with cases of mental health issues and distress being widely reported among these groups.
According to International Medical Corps, 35 per cent of refugees living in urban areas in Jordan report reduced functioning in their daily activities due to emotional distress, while 27 per cent said they experienced fear all or most of the time in the two weeks preceding the question.
This social marginalisation and the psychological damages it creates often lead to deviant behaviours including addiction to drugs and alcohol, or criminal activities, the report showed.
According to Brun, male refugees often lack a clear place within humanitarian response frameworks as there is a common perception that men are more able to look after themselves and handle the difficulties caused by displacement. Therefore, their specific vulnerabilities are often overlooked.
"The report does not aim to compare the needs of refugee boys and men with that of refugee women and girls, or to downplay the specific risks faced by refugee women and girls," Brun wrote, stressing "in exploring the situation, vulnerability and needs of unaccompanied male refugees, the report recognises the inter-connections and relations between different groups in crisis situations and crisis-affected communities".
She said that failing to address the needs of a specific group can have a negative impact on other groups, in this case, women and children.
Ultimately, the report called for a more evidence-based response, detached from assumptions and false perceptions through better coordinated mechanisms which should have a clear focus on addressing distinct gender needs.
It urged for a specific support to boys and men, particularly those who are unaccompanied, in order to tackle the issue of marginalisation and deviant behaviours.
Related Articles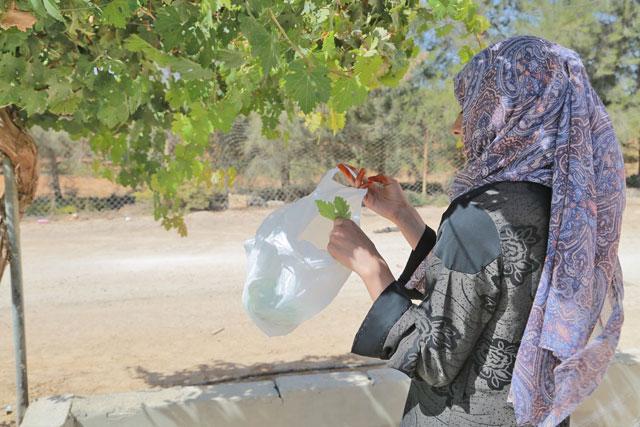 Nov 30,2017
AMMAN — The United Nations Population Fund (UNFPA) on Tuesday launched its strategy to address the needs of adolescent girls in the Whole of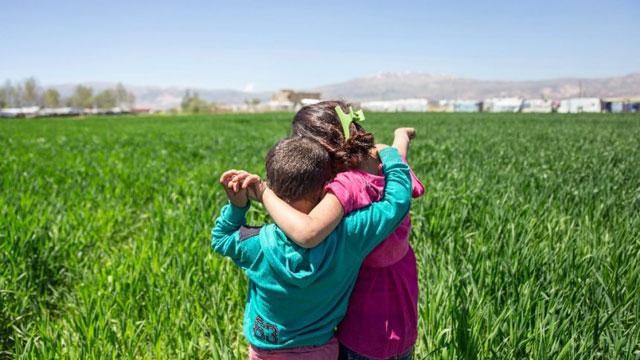 Oct 19,2017
AMMAN — Over 3,000 unaccompanied and separated children (UASC) have entered Jordan since 2012, according to a recent report by INTERSO
Dec 09,2017
AMMAN — A recent study by the UNHCR, warned against the extent of sexual violence against men and boys in the Syrian crisis, stressing that
Newsletter
Get top stories and blog posts emailed to you each day.