You are here
Tour operators dismayed over sudden entry visa hike
By Khetam Malkawi - Apr 01,2014 - Last updated at Apr 01,2014
AMMAN — Tour operators on Tuesday expressed shock over a decision announced overnight to raise entry visa fees to the Kingdom from JD20 to JD40, noting that this will negatively affect their business.
In interviews with The Jordan Times, they said they were informed of the decision only one day before it went into effect on April 1.
"Sudden decisions affect our credibility with travel agents that we deal with abroad and will negatively affect incoming tourism," said Mohammad Samih, tour operator and former president of Jordan Inbound Tour Operators Association.
"The industry is already suffering, and we couldn't attract the tourists who used to visit the regional countries that are now affected by turmoil," Samih noted, adding that this is because Jordan is an expensive destination and the further rise in visa fees will be a "disaster".
Fadi Areish, CEO of Al Thuraya Travel and Tours, agreed with Samih.
"Although the decision to increase visa fees was issued on March 27, we were told about it on March 31," Areish told The Jordan Times over the phone, adding that there will be financial losses, but this is not as important as loss of credibility.
Such sudden decisions will affect the country's credibility among tour operators abroad who "expressed this when we told them about the hike".
Areish pointed out that this is not the first time that sudden decisions have been taken which affected the industry.
"Raising the entry fees four years ago and the sales tax on hotels from 8 per cent to 16 per cent were shocking decisions as well," he noted, adding that contracts have been already signed with tour operators abroad and any extra fee will be paid by the offices in Jordan.
Areish stressed that he does not object to raising visa fees, but to the "sudden decision".
The decision prompted Jose Sleeba, director of Royal Omania Tours in India, to cancel trips he had organised to Jordan.
Sleeba, who annually brings thousands of Indian tourists to Jordan and Israel, will cancel a tourist group's one night stay in Jordan and take them straight to Israel.
The tour operator told The Jordan Times over the phone that he cannot afford to pay the extra rate for thousands of tourists, and called on the Jordanian government to revisit its decision.
Although Jordan Tourism Board Director General Abed Al Razzaq Arabiyat said the decision was justified, he said the government should have informed tour operators in advance or there should have been a grace period so that they could "handle the issue".
Arabiyat explained that the decision seeks to encourage tourists to stay in Jordan for longer period of time as "tourist groups who stay for 24 hours or less in Jordan pay visa fees, but those who stay for 48 hours or more do not have to pay for a visa".
"We want to encourage them to prolong their stay as they do not have to pay the fees for long periods," he said, noting that the majority of tourist groups come to Jordan for a night and leave for Israel where they spend several days.
In response to the reaction against the decision, the Cabinet might give a grace period to tour operators, a senior government official told The Jordan Times on condition of anonymity.
Related Articles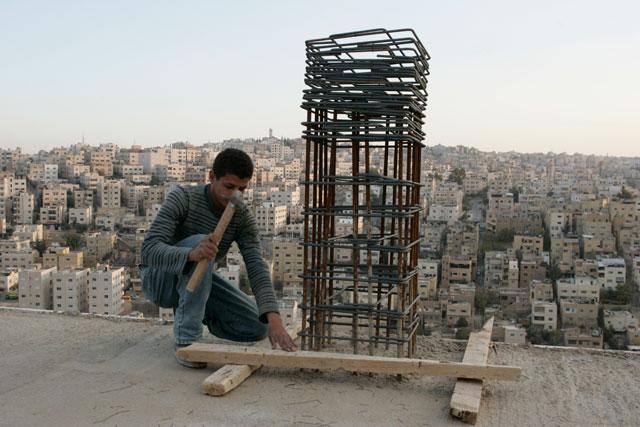 Jun 30,2016
AMMAN — Any government tender floated by the Public Works Ministry must clearly require that the labour force implementing it be Jordanian,
Aug 09,2015
AMMAN — With the tourism and travel sectors having hit an unprecedented low, authorities are trying to "save" the upcoming season with a foc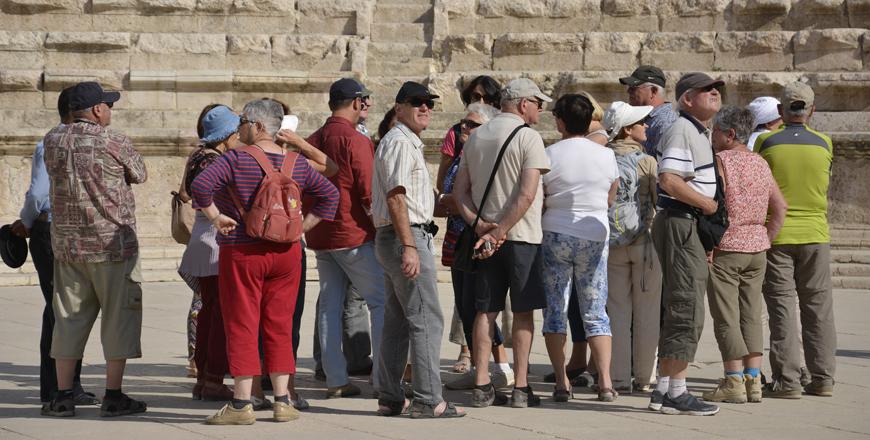 Aug 18,2015
AMMAN — The "positive" tourism indicators in July bode well for the sector's performance next year, Tourism Minister Nayef Al Fayez said Mon
Newsletter
Get top stories and blog posts emailed to you each day.