You are here
Tourists' opinions differ on 'inflated prices'
By Ahmed Bani Mustafa - Jul 16,2017 - Last updated at Jul 16,2017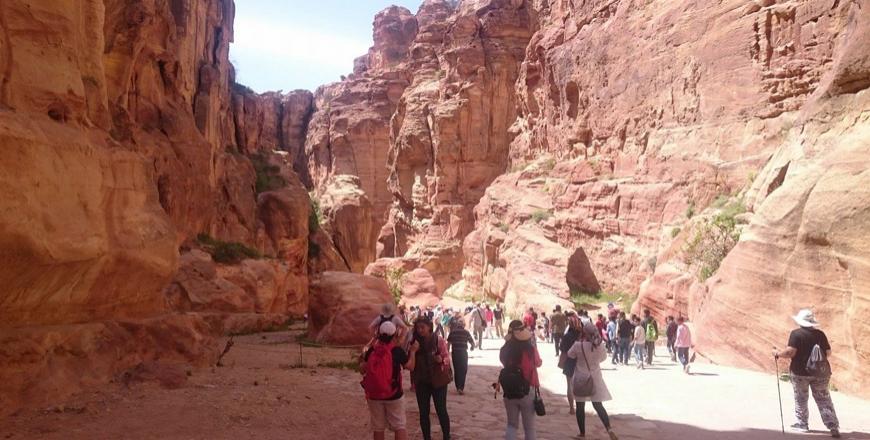 Some tourists have expressed discontent over 'overpriced' commodities in the Kingdom (Photo by Ahmed Bani Mustafa)
AMMAN — Some tourists have expressed discontent over "overpriced" commodities in the Kingdom, while others have described them as "fair".
The Jordan Times interviewed a number of tourists who noticed that "the same commodity would be sold for different prices depending on the customer".
They said that some vendors "exaggerate" prices, claiming they have high rents to pay for their shops.
Cheryl, a New Zealand national, said that her visit to Jordan was expensive, and called for more controls of the prices at tourist sites, as it could affect the numbers of visitors.
"I think excessive profiteering gives a bad image, particularly on sites such as Trip Advisor; and this can result in reduced touristic activity," Cheryl told The Jordan Times.
Australian Jan Hindmarsh, who visited Jordan last year, said that she would not mind paying extra as the Jordanian tourism sector is impacted by regional turbulence.
"The vendors pay more to rent shops at tourist sites, which means more expensive goods. It is not only in Jordan, but everywhere," Hindmarsh said in an e-mail to The Jordan Times.
Melinda Eades, a US visitor, said that she does not consider the prices as "outrageous", however, "prices should not be increased by more than 5-10 per cent".
For Joanne, from Australia, "It does happen everywhere... same in Egypt and Morocco. Vendors see a tourist and charge more, as the assumption is 'you can afford to travel, therefore you have money'."
"I think it's quite common for tourists to be overcharged, I have experienced it in many countries," she added.
"Tourist prices are fine in Jordan, I don't remember them being excessive even if local prices are cheaper.... the issue is getting more people to come to Jordan, an unknown gem, which needs better marketing as it is the most peaceful and safest place in the Middle East," David Adam, a tourist from the UK said.
For vendor Mohammad, from Petra, commodity prices are not expensive compared to other countries he has visited
He said that he pays high operational costs to run his shop inside Petra, "which has been witnessing a serious drop in tourism for the past seven years".
"It is not about the price of water, but the high prices of services such as entry fees," Mohammad added.
Zeid Otoum, who owns a shop in Jerash, said that the prices are "normal", taking into consideration the operational costs at such tourist sites.
He said he visited other Middle Eastern countries and realised that it was much more expensive than Jordan.
Related Articles
May 12,2016
AMMAN —The Council of Ministers has exempted all Jordanians from paying entry fees to tourist and archaeological sites, as of Thursday and u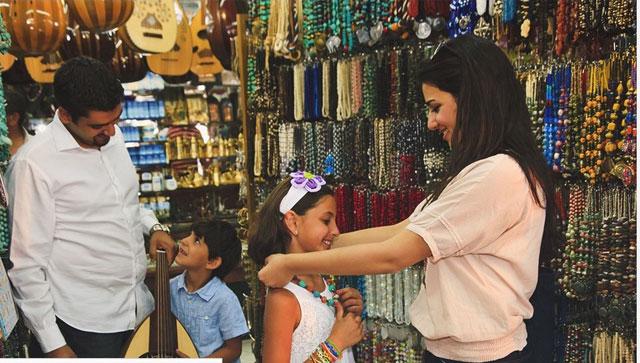 Jul 13,2016
AMMAN – Jordan's Shopping Festival will kick-off on Friday, promising visitors a "unique" shopping experience at competitive prices, accordi
Oct 14,2016
WADI RUM — Visitors of the Valley of the Moon, Wadi Rum, find a peaceful refuge to unwind from all of life's burdens and return to the simpl
Newsletter
Get top stories and blog posts emailed to you each day.