You are here
Toyota Prius glitch does not pose safety hazard — dealer
By JT - Feb 23,2014 - Last updated at Feb 23,2014
AMMAN — A fault reported earlier this month in Toyota Prius vehicles manufactured between 2009 and 2014 will only be found in one out of 100,000 vehicles and can only be detected under extreme driving conditions, Toyota's agent in Jordan said on Sunday.
"This condition does not create a safety hazard for the driver or passengers, but in rare cases, the vehicle may encounter a gradual loss of power. There are only 155 affected vehicles in the Middle East, strictly in Jordan and Lebanon," the Central Trade and Auto Company (CTA) said in a statement.
Earlier this month, Toyota Motors, a global leader in the production of environment-friendly cars, announced plans to conduct voluntary safety recalls of approximately 1.9 million model year Prius vehicles worldwide.
"CTA would like to reassure all owners of Prius models manufactured during the years 2009-2014 that there is no need for concern, as the Prius hybrids are recalled precisely for an ECU [engine control unit] management programme check," the dealer said.
Toyota's recall system "is one of its prominent-after-sales services, where the company handles the maintenance of the vehicles, ensuring the safety of each customer".
The company said that the recalling of its hybrid Prius vehicles is for software updating purposes only.
CTA said it will be conducting a "special service campaign" for Prius owners, whereby it will be contacting them within the coming weeks to make an appointment for their vehicles, the statement said, adding that appointments will be made according to the registered vehicle information number (VIN).
"Not all vehicles manufactured between 2009 and 2014 are affected, only a specific number; of vehicles with a certain VIN are. The company will publish the VINs affected once this information is available," CTA added.
"The resulting software update will take 40 to 60 minutes to complete, and the work will be carried out free of charge."
A second campaign will cover Prius vehicles purchased from sources other than the distributor, CTA said, adding that it will be scheduling appointments for these vehicles and applying the software update for free.
"The company calls [on] all Prius owners around the Kingdom to regularly confirm that the coolant level in the inverter coolant reservoir is between FULL and LOW to ensure their safety until the set appointment date.
"If the coolant level is below the LOW line, owners are asked to add coolant up to the FULL line. If any Prius owners encounters a loss of power in their vehicle, they are asked to bring their cars to the nearest Toyota Service Centre… in Marka or the Bayader area," the statement said.
More information is available on the company's customer service number (0798996799).
Related Articles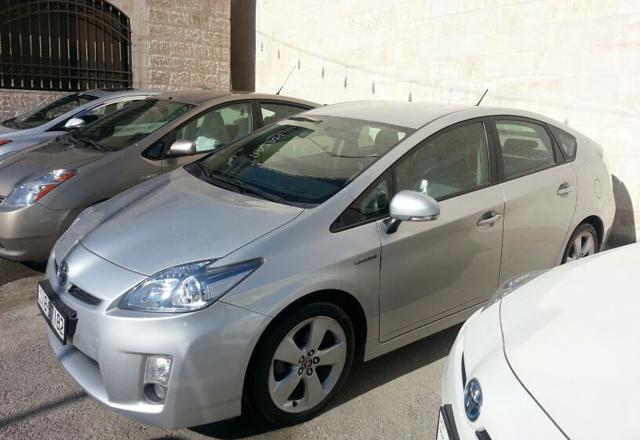 Feb 12,2014
Toyota's dealer in Jordan said on Wednesday that around 100 Prius hybrid cars sold through the agency are affected by a fault that could cause the vehicle to suddenly slow down.
Oct 31,2016
TOYOTA CITY, Japan — Engineers at Toyota Motor Corp.
Jun 11,2014
Toyota on Wednesday recalled 2.27 million vehicles globally over a defect that could see airbags fail to deploy in a crash and also posed a fire risk, dealing another blow to the Japanese giant's safety record.
Newsletter
Get top stories and blog posts emailed to you each day.