You are here
Traffic via Sahafeh tunnel to close for weekend
By Hana Namrouqa - Oct 10,2017 - Last updated at Oct 10,2017
Traffic via the Sahafeh tunnel on Queen Rania Street will be closed as of Friday under the fourth phase of the Bus Rapid Transit project (Photo by Amjad Ghsoun)
AMMAN — Traffic via the Sahafeh tunnel on Queen Rania Street will be closed as of Friday under the fourth phase of the Bus Rapid Transit (BRT) project, the Greater Amman Municipality (GAM) announced on Monday.
Both ways of the Sahafeh tunnel will be shut down on the weekend as construction on the project reaches its fourth phase, BRT Project Director Riyadh Kharabsheh said, indicating that the municipality has prepared alternate routes to facilitate traffic on the bustling main street and minimise congestion.
"The municipality plans to transfer traffic through the tunnel to two service roads distributed on the upper sides of the tunnel," Kharabsheh said on Monday.
The four traffic lights above the tunnel will be reduced to two for traffic coming from both ways of the Queen Rania Street as well as traffic coming from Dahyet Al Rawdah towards Jamal Abdul Nasser Square (Interior Ministry Circle).
The municipality has also prepared detours and alternate routes for motorists using the two cancelled traffic lights, according to Kharabsheh, who noted that GAM is currently relocating all wastewater, communications, water and electricity infrastructure which comes in the way of the BRT project implementation.
Traffic around the construction site will be managed and controlled by the BRT project management, the Central Traffic Department, the Traffic Operations Directorate and GAM joint administration, the municipal official noted.
An overpass will be established at the Sahafeh tunnel for the use of the BRT, Kharabsheh said, noting that two passengers' stations will also be established under this phase.
The BRT project is part of the municipality's solution to ease traffic congestion, according to GAM, which is also exploring the idea of an underground railway system.
The BRT project will have a capacity of 120 passengers per bus, serving almost 25km of Amman's streets, according to GAM officials, who said the transport system should benefit Amman's residents for at least the next 20 years.
Construction of the project started in 2010, but was halted and delayed several times due to technical reasons.
"The project is scheduled to be operational by 2019 at the latest," Kharabsheh said.
Related Articles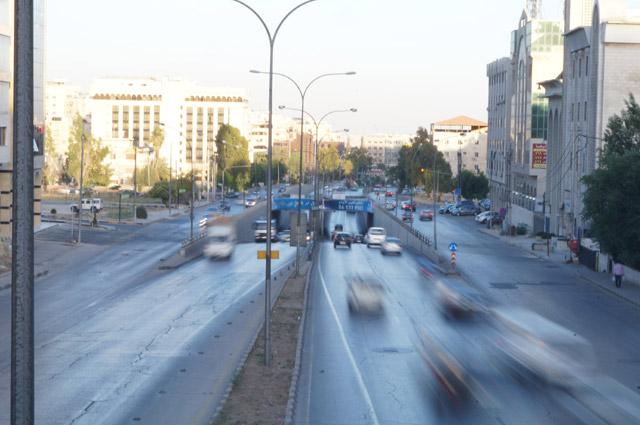 Jun 06,2017
AMMAN — Construction work on an overpass at the Sahafeh tunnel on Queen Rania Street will begin in July, under the Bus Rapid Transit (BRT) p
Oct 01,2017
AMMAN — The Greater Amman Municipality (GAM) is scheduled to float two tenders this week for the construction of overpasses above the Sports
Apr 29,2017
AMMAN — The Greater Amman Municipality (GAM) on Saturday said work was under way to officially launch the Sweileh overpass in tandem with ce
Newsletter
Get top stories and blog posts emailed to you each day.