You are here
Transportation app allows citizens to share advice, warnings and carpool
By Camille Dupire - Jan 07,2018 - Last updated at Jan 07,2018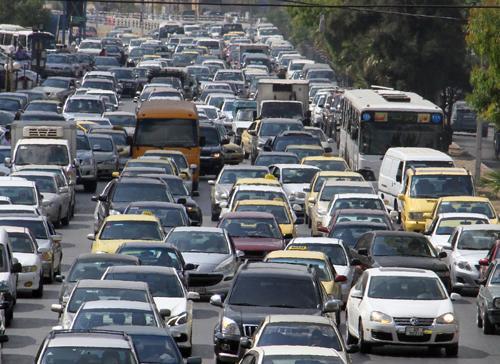 The RideAct mobile app seeks to reduce traffic and provide real-time feedback on riding experiences (File photo)
AMMAN — As the deficiencies of Amman's transportation system keep fuelling popular frustration, Jordanian Rahmeh Abu Shweimeh decided to launch RideAct, an app helping citizens share their transportation experiences in the capital.
"Whenever I use a taxi, I encounter problems: either because the driver is unprofessional, or because some roads are blocked. That is without mentioning the amount of traffic at all times of day," said Dounia, a mother of three living in the Rabieh neighbourhood.
Realising the amount of citizens' complaints due to the daily hassle they undergo because of the lack of adequate public transportation, Abu Shweimeh came up with the idea of a mobile app that allows users to report the issues they face during their riding experiences, and to provide feedback for their peers.
"Although my previous idea to create a female taxi company didn't work, I was still very keen on doing something to improve transportation in the Kingdom," Abu Shweimeh recalled, stressing the various problems encountered by users such as the delay, overcharging and harassment.
"In Jordan, there is no reliability when it comes to public transportation; you never have a guarantee that you will get to your destination on time and that needs to change," she told The Jordan Times in a recent interview.
When using the app, users can access other people's recommendations and share rides with people near them, comment on traffic conditions and share the incidents they may face during their journeys.
"Whenever I have a problem in the bus, I do not know who to turn to and I end up not reporting it," said Layla Taher, a student at the University of Jordan, who said she started "fearing public transportation".
"On RideAct, you can upload photos of unsafe, uncomfortable or old vehicles, while also denouncing bad behaviours such as overcharging or rude attitudes of drivers," Abu Shweimeh said.
The app also allows users to do carpooling, a way to save time and money which is still underused in Jordan.
"We have to remember that using public transportation and taxis is still not affordable for a vast segment of the population, which earns a low minimum wage. Therefore, everyone has become reliant on the idea of owning their own car, which creates even more pollution and traffic," she explained.
The carpooling feature, which is available in 10 of the country's cities, including Ajloun, Aqaba, Irbid, Karak, among others, provides a cheaper and easier way to travel, while "also being a chance to connect with new people".
For the app founder, the culture of carpooling should be more spread in the Kingdom, as it is a much more environmentally friendly way to commute and also helps reduce traffic in otherwise extremely crowded streets.
Furthermore, the app contains an "Adviser" feature, which provides brief descriptions of major transportation stations across town, with comments from users and the accessibility and ease of use of the services.
Ultimately, RideAct helps commuters in their choice of transportation, through the provision of real-time critical data by fellow citizens.
"The app is based on solidarity of users, as you can both take advice and help others by sharing your own experience," Abu Shweimeh concluded.
Related Articles
Apr 12,2018
AMMAN — In light of the repeated strikes by yellow taxis' owners demanding the ban of ride hailing apps due to "the incurred financial losse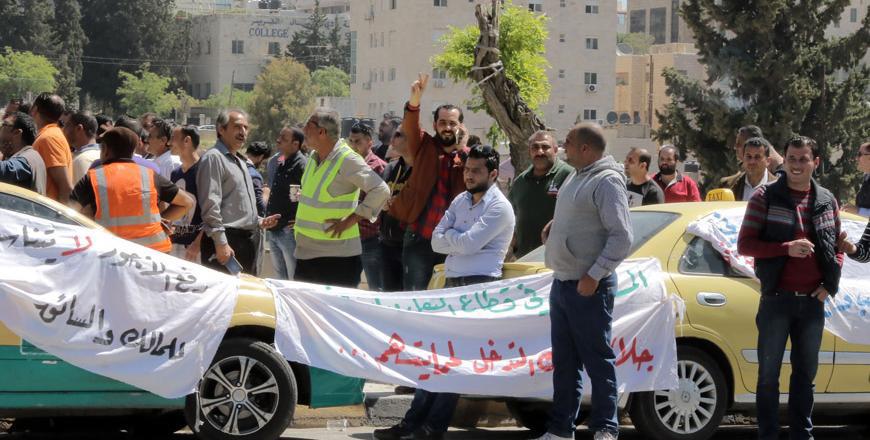 Apr 23,2018
AMMAN — The Telecommunications Regulatory Commission (TRC) on Monday said it requested the telecom operators to ban the taxi hailing app Car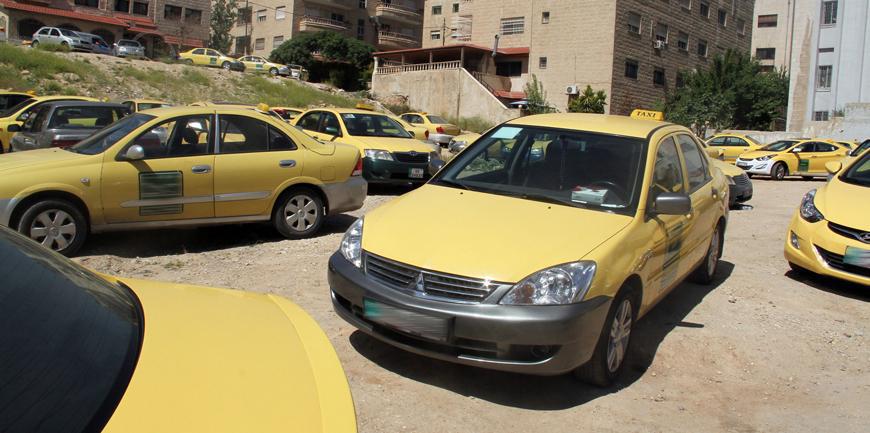 Feb 21,2018
AMMAN — Owners of thousands of yellow taxis will file lawsuits against ride-hailing app companies and authorities, demanding compensation fo