You are here
Travel agents suspend sit-in against Awqaf Ministry's Hajj company
By Ahmed Bani Mustafa - Feb 28,2018 - Last updated at Feb 28,2018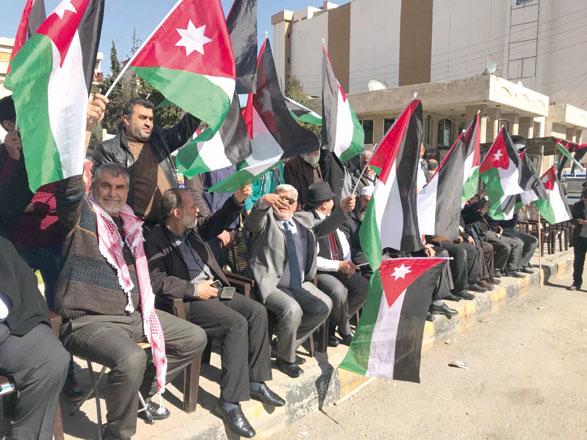 Travel agents are seen during a recent sit-in to protest the establishment of a travel company by the Hajj Fund, affiliated with the Awqaf Ministry (Photo courtesy of JSTA)
AMMAN — Jordanian travel agents on Wednesday decided to suspend their several-week sit-in protesting the establishment of a travel company by the Hajj Fund, affiliated with the Awqaf Ministry, an official said.
Upon pledges from the newly-appointed Awqaf Minister Abdul Nasser Abul Bassal to study the situation, the protesters suspended the 18-day sit-in, the Jordan Society of Tourism and Travel Agents (JSTA) Secretary Kamal Abu Diab said on Wednesday.
After a meeting with JSTA President Mohammad Samih and the travel agents, Abul Bassal decided to form a committee that represents the ministry and JSTA to look into the demands of the travel agents, Abu Diab told The Jordan Times.
In recent remarks to The Jordan Times, Samih said that private travel agencies, which employ "hundreds" of Jordanians, will not be able to compete with a government-owned company that enjoys much larger capital collected by the fund from pilgrims.
As the company is owned by the ministry, which acts as an executive and monitoring authority, there will be no avenue for clients to complain about services, Samih noted.
According to the president, the ministry's job has to be organising and monitoring the performance of private companies to ensure better services and prices for clients rather than being an investor.
He noted that the company specialises in Hajj trips, but was licensed as a regular travel agency, and is allowed to organise all sorts of trips.
Former awqaf minister Wael Arabiyat said recently that the National Hajj Company is completely legal and accountable, and that "anybody who has an objection can resort to the judiciary", he added.
Related Articles
Feb 24,2018
AMMAN — Travel agencies have filed a lawsuit against Awqaf Ministry for establishing its own travel operator, claiming such move is "illegal
Feb 04,2018
AMMAN — The National Hajj Company is totally legal and accountable, Minister of Awqaf and Islamic Affairs Wael Arabiyat said on Sunday."Anyb
Jan 22,2018
AMMAN — The Jordan Society of Tourism and Travel Agents (JSTA) on Sunday organised a protest against the establishment of a travel company b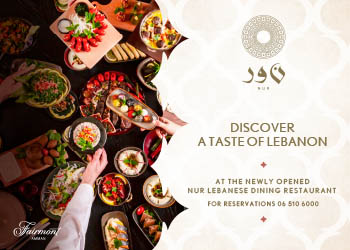 Newsletter
Get top stories and blog posts emailed to you each day.