You are here
UJ suspends classes after outsiders 'armed with sticks' storm into campus
Administration says no quarrels took place, but witnesses say fight was over 'regional loyalties'
By Dana Al Emam - Nov 24,2016 - Last updated at Nov 24,2016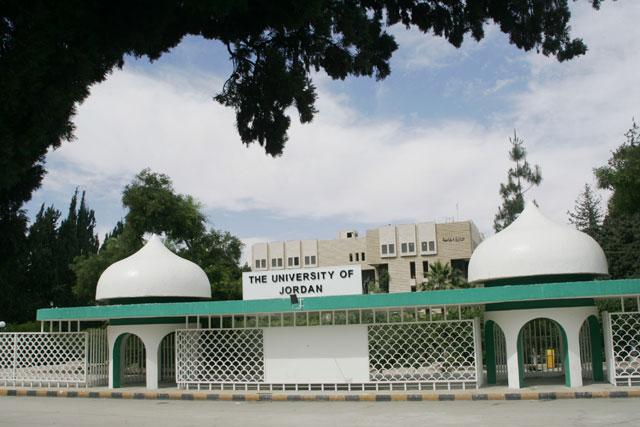 The University of Jordan is the oldest university in Jordan (JT file photo)
AMMAN — The University of Jordan (UJ) on Thursday suspended classes after a group of people "stormed into" campus, in a continuation of another clash earlier this week.
Campus security handled the situation and escorted the outsiders out of the university, according to an official statement issued by the administration, which added that the group stayed for 30 minutes "without inciting any quarrels".
Specialised committees in the student deanship are currently studying collected evidence, photos and videos from the initial quarrel on Tuesday, the statement added.
"The university will suspend all students that investigations will find they participated in the quarrels," the statement added.
Second-year law student Tareq Diri said he was attending a lecture at the humanities building when he heard screams and swearing. He said he looked out of the window and saw 100 to 150 young men, some of them masked, entering the university from its northern gate.
"They had sticks and cleavers, and they stormed into the humanities building, broke the glass of the main gate and went towards the clock tower… on their way they threw stones," he told The Jordan Times over the phone on Thursday.
"I heard gunshots, but I think they were noise guns," he said, expecting the problem to escalate next week.
The fight is based on "regional loyalties" according to Fakher Daas, coordinator of "Thabahtoona", the national campaign for defending students' rights.
"This is very shameful," he said, adding that the "huge" fight included over 200 people coming from outside the university.
Social media users and UJ students circulated videos and photos of crowds of young men, some of them masked and carrying sticks, while others were throwing stones near the faculty of arts.
Another student, a junior at the faculty of arts, who preferred to be unnamed, said the quarrel erupted between students from Balqa Governorate and southern governorates, adding that throughout the week, there were smaller clashes.
"I was at my faculty when I saw people running in large numbers. I left the building from the back door and left university as soon as possible from the southern gate," she said.
Facebook user Eman Awad said the university has "unfortunately become a place to resolve personal disputes".
Sarah Abaza, another UJ student, posted: "We used to bring in blankets and food in secrecy to the university during the sit-in protesting the hike in tuition fees, how could these enter the university with sticks, guns and knives?"
Some media outlets circulated news of intensified security measures at Balqa Applied University in Salt to prevent a spillover of the fight.
Related Articles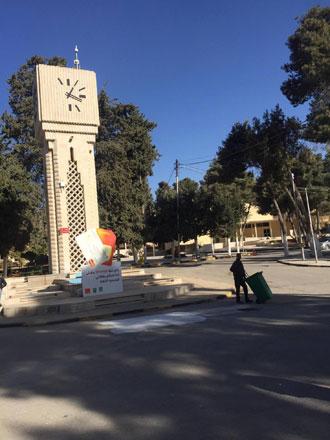 Nov 26,2016
AMMAN — The National Campaign for Defending Students' Rights (Thabahtoona) on Saturday blamed parties outside the University of Jordan (UJ)
Dec 15,2016
AMMAN — The University of Jordan (UJ) on Thursday imposed penalties against 18 students involved in the recent campus violent incidents, whi
Dec 08,2016
AMMAN — The disciplinary council at the University of Jordan (UJ) is expected to announce its decision regarding the recent campus violence