You are here
UNESCO supports Jordan, Palestine proposal on Jerusalem
By JT - Jun 23,2014 - Last updated at Jun 23,2014
AMMAN — The UNESCO World Heritage Committee on Monday endorsed a Jordanian-Palestinian proposal, demanding Israel to immediately cease all illegal excavations and violations against the heritage of the old town of Jerusalem.
The decision was endorsed during the 38th session of the World Heritage Committee which is currently being held in Doha, Qatar.
According to a report by the Jordan News Agency, Petra, the committee expressed its concern regarding damage to historic ceramic decorations on the doors of the Dome of the Rock Mosque, besides other damage to the gates and windows of the revered Al Aqsa Mosque, resulting from the behaviours of the Israeli occupation forces within the vicinity of the compound, the third holiest shrine for Muslims.
In its resolution, the UNESCO's committee denounced provocative attempts by Jewish extremists to break into Al Aqsa Mosque and called on Israeli occupation authorities to take necessary measures to prevent such violations.
The committee called on Israel to respect the current status of the mosque, which has been preserved as worship place for Muslims, exclusively and as a world cultural heritage.
In its decision, the panel asserted that the Jordanian Islamic Awqaf Department is the sole legitimate authority entitled to maintain and safeguard the site of the Bab Al Magharbeh gate.
It also expressed the international community's deep concern over Israeli policies that restrict the free movement of the department's employees and prevent worshippers from performing rituals at Islamic and Christian holy sites.
Related Articles
Oct 28,2014
The executive board of UNESCO on Tuesday endorsed draft resolutions that Jordan and Palestine have jointly presented, with Arab, Islamic and international support.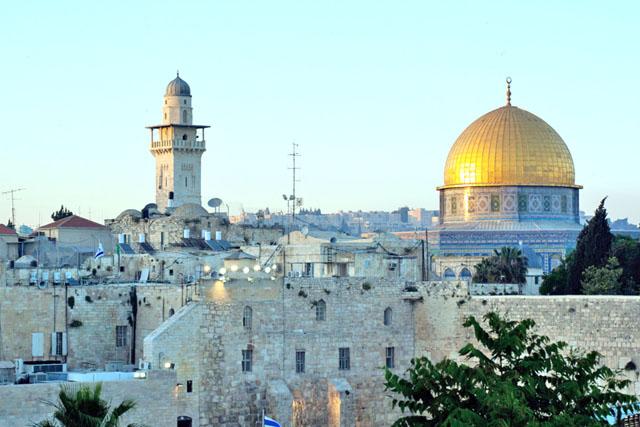 Aug 31,2014
Minister of Awqaf and Islamic Affairs Hayel Dawood on Sunday said Israeli occupation authorities must immediately stop its acts of sabotage, which seek to alter the identity of Bab Al Magharbeh, the largest entrance for non-Muslim visitors to Al Aqsa Mosque compound.
Jul 05,2017
AMMAN — The UNESCO's World Heritage Committee decision which the agency adopted on Tuesday night on the old town of Jerusalem and its walls
Newsletter
Get top stories and blog posts emailed to you each day.