You are here
'Urban Syrian refugees suffer more from stress, mental health issues than other groups'
By Camille Dupire - Dec 18,2017 - Last updated at Dec 18,2017
AMMAN — Syrian refugees living in urban settings suffer much more from emotional distress and mental health related issues than their peers living in camp settings or Jordanians, a recent International Medical Corps (IMC) study showed.
Titled "Understanding the Mental Health and Psychosocial Needs, and Service Utilisation of Syrian Refugees and Jordanian Nationals A Qualitative & Quantitative Analysis in the Kingdom of Jordan", the report sought to add to the existing knowledge to "develop a profile of coping mechanisms and help-seeking behaviours utilised among the Syrian refugee population in Jordan, along with identifying barriers to service utilisation".
The survey, which included 6,000 participants across 10 governorates, with an equal proportion of Jordanians, Syrian refugees living in camps and in urban areas, assessed the variety and intensity levels of stressors among these communities.
According to the study, 27 per cent of urban refugees reported experiencing fear, all or most of the time in the two weeks preceding the interview, compared to 19 per cent and 18 per cent for host populations and camp refugees respectively.
Furthermore, 35 per cent of urban refugees reported reduced functioning in their daily activities due to emotional distress, compared to 24 per cent of the host population and 23 per cent of refugees in camps.
Multiple reasons were cited as triggers to these symptoms of distress, varying between communities.
For Syrians, family tensions were recorded as the biggest issue by both men and women, in addition to financial struggles and discrimination.
"Sources of tension are the financial situation, loss of family members due to illness or war, lack of employment opportunities, lack of recreation. The results of these tensions have had a negative impact on social and family relations in addition to the impact of health and psychological aspects," a respondent in Amman said.
Several other testimonies quoted in the report corroborate this idea, noting that the lack of resources and financial conflicts are closely related to emotional distress, anger and depression.
Furthermore, Syrian children and youth were found to be overwhelmingly affected by these issues compared to other demographics, with 73.5 of the mental distress cases involving these groups.
A member of the Syrian Azraq community was quoted in the report as saying that children are more vulnerable "...because they are in the process of acquiring ideas, beliefs, and learning, everything that happens affects them while .... Men and women [are] less affected because they can balance things and can adapt".
Children's inability to pursue their education was also raised as a major stressor, with a member of the Ramtha community expressing that "many Syrian children are beaten and humiliated while going to school, where they say 'we are not Syrians' to protect themselves".
Cases of discrimination, in addition to difficulties of adaptation, were regarded as a major issue endangering the younger generation's future.
A member from the Jerash community said: "Most of the students were not able to keep on track, they lose the future and the continuation of studies; some have lost at least three years of their study period."
For Jordanians, financial anxiety, including access to jobs, and burdened resources due to the influx of refugees, was raised as a main cause for stress.
"Syrian workers take a lower wage than Jordanians and therefore Jordanians cannot compete in the job market," a respondent from Irbid said.
Jordanian community members also highlighted the housing shortage as an outcome of the Syrian crisis.
According to the latest national census published in May 2017, Jordanians accounted for 69.4 per cent of the Kingdom's population (over 9.9 million), while 30 per cent were non-Jordanians (2.9 million). Out of these foreigners, over 660,582 were Syrians residing in Jordan, according to the latest UNHCR figures.
Moving on to the coping mechanisms and help-seeking behaviours, the report showed that difficult access to healthcare and stigma surrounding mental health issues were major concerns for both Jordanians and Syrians.
While coping mechanisms were not directly linked with gender, females were found to have significantly lower prevalence of using alcohol and drugs as a resort and a higher likelihood of finding comfort in faith and religion, the report showed.
Regarding help seeking behaviours, most of the respondents said they turned to relatives or friends, with over half of all respondents in all communities reporting seeking help from a spouse.
Other behaviours included seeking help from doctors and specialists, a trend witnessed in respondents from host communities and refugees in urban areas, reaching out to community leaders, mostly used by Jordanians and finding comfort in religion.
Various recommendations were formulated by IMC, urging for increasing awareness of mental health issues to reduce stigma, support access to services through transportation and financial aid, especially for those living in remote areas, prioritise developmental needs of children and youth, among others.
up
44 users have voted, including you.
Related Articles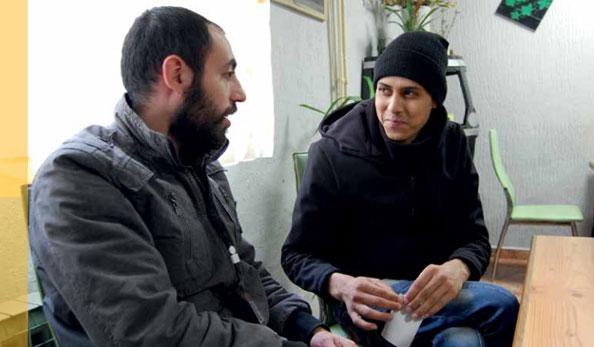 Jan 06,2018
AMMAN — Single male refugees and unaccompanied adolescent boys are subject to a number of threats and risks which are often overlooked and u
Mar 17,2018
AMMAN — Around 15 per cent of Syrian children in Jordan said they have experienced violent discipline at home compared with 50 per cent in S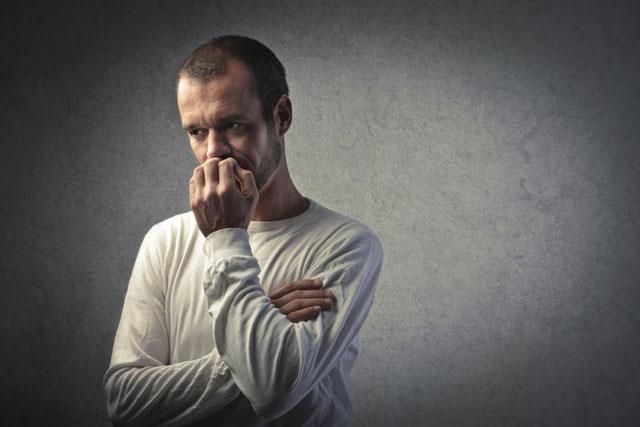 Oct 04,2017
People with heart disease are at risk of dying sooner when they suffer from chronic depression and anxiety, a recent study suggests. Re
Newsletter
Get top stories and blog posts emailed to you each day.