You are here
Very cold weather to last through Sunday — JMD
By Maria Weldali - Jan 20,2022 - Last updated at Jan 20,2022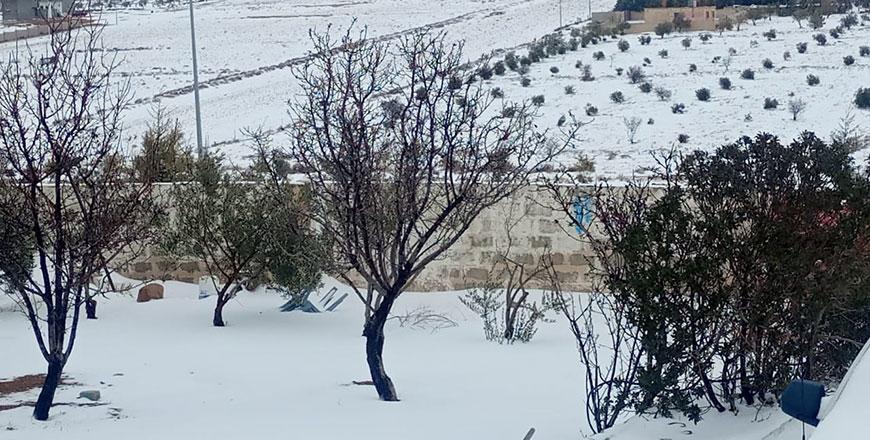 An area in Tafileh, 180km southwest of Amman, is seen covered in snow (Petra photo)
AMMAN — The prevailing chilly weather conditions across the Kingdom are forecast to continue through Sunday, according to the Jordan Meteorological Department (JMD).
In many of the Kingdom's areas, frost and freezing conditions are expected in the late night hours, a JMD statement said, noting that on Saturday and Sunday cold weather conditions will continue to affect most areas in Jordan.
The JMD also warned of slippery roads and low-visibility during periods of rainfall.
The Public Security Directorate (PSD) has called on the public not to leave their homes unless necessary in areas that experienced snowfall, and to abide by road traffic rules, as well as to take precautions before and during driving.
Warning of adverse weather conditions, the PSD called on the public not to hesitate to ask for help in an emergency through calling 911.
Some merchants noted a drop in sales due to the cold weather conditions.
Wafaa Manaseer, a hairdresser, said: "At the salon where I work, we are offering a 30 per cent discount on all services, but customers are not coming because of the freezing temperatures".
up
18 users have voted, including you.
Newsletter
Get top stories and blog posts emailed to you each day.