You are here
Winners of short story, photography contests honoured
By Dana Al Emam - May 12,2014 - Last updated at May 12,2014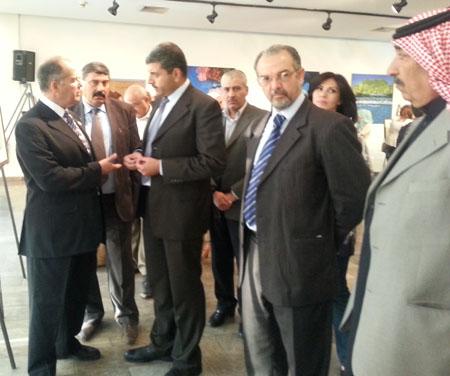 AMMAN — Although 11-year-old Diyaa Dweikat has previously written several short stories, his participation in a short story contest that promotes positive thinking and good citizenship has given him inspiration for new themes.
Dweikat's "The Earthquake", which won an award, tells the story of two boys who had a friendship-ending fight over a basketball game and were punished by an earthquake that separated them.
Realising the importance of their friendship and their need for each other, the boys then wished for a reunion and were rewarded by another earthquake that reunited them.
"I am very happy that I won," he told The Jordan Times on Sunday after receiving an award in the Heik A7la (it's better this way) initiative's short story and photography competition.
"The Earthquake" was one of 97 contributions submitted to the competition, which aimed to boost the initiative's goals in promoting positive thinking through arts and music, in addition to 27 photographs for the photography contest.
Speaking at the award ceremony, Heik A7la founder Marlene Al Atrash Abdallah said the initiative seeks to "boost young people's self-confidence and have them believe in their potentials".
She noted that the competition received entries from Jordan, Morocco, Palestine, Egypt and Iraq, which means that positive thinking is not limited by borders.
Samer Khair, executive director of culture at the Greater Amman Municipality (GAM), who was deputising for Amman Mayor Aqel Biltaji, noted that GAM supports Heik A7la because the goals of the initiative correspond with the municipality's recently released motto "Our Mother Amman", which considers the city a mother to all residents.
"This initiative seeks to boost positivity towards the city of Amman and among Ammanis themselves," he told the audience at Al Hussein Cultural Centre.
"In our partnership with Heik A7la, we hope to enhance the community's positive attitudes towards laws and regulations, in addition to respecting pluralism and differences among inhabitants of the city," Khair added.
In addition to spreading the themes of tolerance, dialogue and social responsibility, Heik A7la seeks to increase the integration of people with disabilities into society.
Amaal Zaamout, a member of a club for the deaf community in Jordan, highlighted, through sign language, Heik A7la's role in making schools for deaf students better and more interesting for learning by painting murals on the walls.
Zaamout expressed hope that everyone would learn sign language to communicate directly with deaf people and integrate them into society.
The ceremony included a number of vocal performances by the Nai Choir and students of Sifaa Bint Aouf School, in addition to a dance performance by Studio8.
Besides Dweikat, Shaimaa Ababneh, Ruaa Tawara, Leen Abu Shaker and Wafaa Shammout won awards in the Arabic short story contest in the 8-12 year age group, while awards for 13-16 year olds in the same category went to Alaa Shawi and Hiba Janbeik.
Meanwhile, Natalie Sahawneh, Natalie Samawi and Rachel Rodriguez won awards for their stories in English in the 8-12 age gtoup, and Lina Mustafa was the winner in the 13-16 segment.
The awards for the photography competition went to Mirvat Nouri, Alaa Hamdan, and Nada Mahrous.
The ceremony included an exhibition of some of the submitted photographs.
Related Articles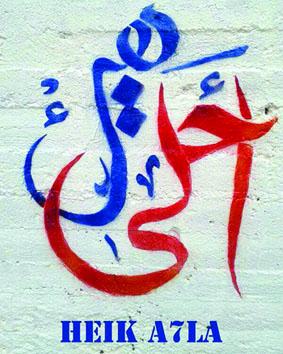 Mar 15,2014
With the aim of unleashing the talents of young Jordanians and promoting tolerance, dialogue and social responsibility, a local initiative is organising short story and photography competitions.
Mar 27,2014
Rather than teach children about art, young volunteers in Amman learned valuable life lessons from them while working on paintings and sculptures that reflected values of tolerance and positivity. 
Dec 20,2017
AMMAN — The Abdul Hameed Shoman Foundation (AHSF) started receiving submissions for the 12th AHSF Award for Children's Literature, with the
Newsletter
Get top stories and blog posts emailed to you each day.