You are here
Woman brings book-lovers together in online literary family
By Rula Samain - Nov 15,2017 - Last updated at Nov 15,2017
Wijdan Attar refused to abide by the societal limitations around her and followed her passion for books (Photo courtesy of Wijdan Attar)
AMMAN — Thirty-five-year-old Wijdan Attar, who lives in Irbid Governorate, is not a typical young woman; she refused to abide by the societal limitations around her and followed her passion for books, spreading her literary dream across the Kingdom.
After graduating with a BA degree in marketing, Attar started working for a media company. However, her father later pushed her to leave her job, fearing that "politics would smear" his daughter.
Attar then decided to follow her passion and find others to inspire and encourage. As she quit her job and spent most of her time indulging in books, she came up with the idea of starting a book club.
"It is not easy to find a job, so I stayed home and spent most of my time in my room enjoying being alone with the many shelves full of books. Although it brought me utmost joy, it was still not enough," she told The Jordan Times.
Attar started off by volunteering to read stories at different girls' schools in her governorate, 80 kilometres north of Amman, where she was continuously encouraged and supported by the staff and the parents.
After a while, she felt the need to further stretch her dream of positively impacting others. "After a while spent reading to students, I felt that there is definitely room for more," the young woman recalled.
She said that most good books are expensive and libraries offering books to borrow are rare and, if found, they are mostly located in the capital.
Although the online books helped, she noted that bookworms like her tend to prefer physical books, enjoying their smell and touch.
Attar said she draws her determination to do better from her role model, Her Majesty Queen Rania who has exerted hard and steadfast efforts to improve Jordan's education system.
"I started thinking of the many women and men who like me, are passionate about books and need guidance and support, and I found my space through social media," she said.
Attar, like many others, found her breathing space on Twitter where she began a reading club last year, starting off with a small number of followers which grew larger every week.
Speaking with excitement, Attar said that the bookworms now "meet" on a daily basis online, throughout the week, sharing the books they read, and tweeting quotes.
The group, named "Watan Yagra wa Yugra" (meaning "a country that reads and to read about") counts more than 600 members.
From being friends on social media, Attar and a group of people — most of whom live in Irbid — went on to form an actual book club who now meets regularly at homes or cultural venues.
"Our meetings are recorded live on social media so others can benefit from the shared valued and discussions," she explained, adding that "both the virtual and actual reading clubs are spaces to meet with people who feel alike and have the same aspirations."
"We cannot socialise regularly but we are still connected on a daily basis: chatting, exchanging information, and sometimes even arguing. But ultimately, we are here for each other," the young woman continued.
What matters the most to Attar is also the fact that her one-year initiative is highly appreciated and encouraged by her father, whose opinion Attar values the most. "For once I did what I love and I succeeded," she concluded with a smile.
After the success of the Twitter account, Attar created a Facebook page under the same name, where all praised the woman's passion and how she paved the way for others to benefit and enjoy the company of new friends with mutual interest.
Related Articles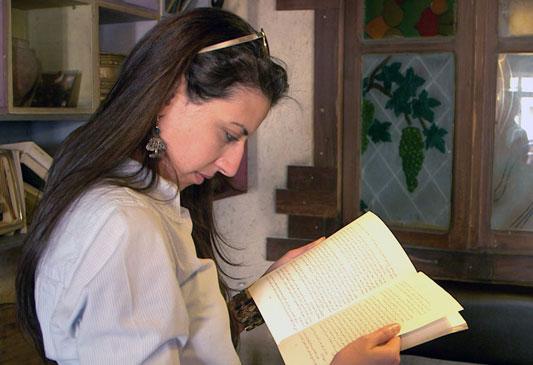 Oct 01,2017
AMMAN — Reading is a thirst that only increases when you quench it: this could be the slogan of the recently launched Ebook mobile app by Ab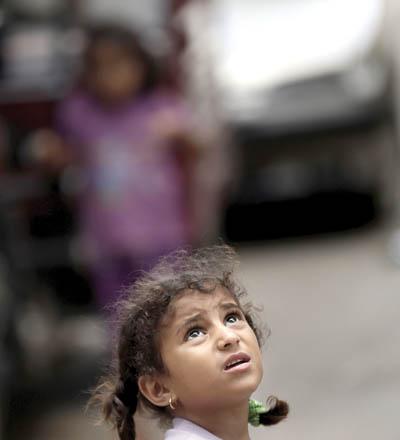 Jul 15,2014
The children of the Attar clan have lived through three wars in just over five years, each time fleeing their homes as Israel bombarded their neighborhood in the Palestinian Gaza Strip.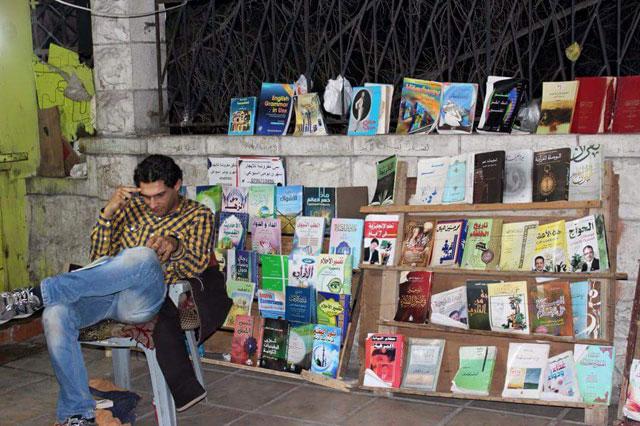 Oct 12,2016
AMMAN – A top trending hashtag in Jordan on social media helped a young bookseller in the northern city of Irbid keep his small business.
Newsletter
Get top stories and blog posts emailed to you each day.