You are here
Worshippers throng Baptism Site to mark Epiphany
Jordanian, Arab Christians pray for peace in region
By Muath Freij - Jan 14,2017 - Last updated at Jan 14,2017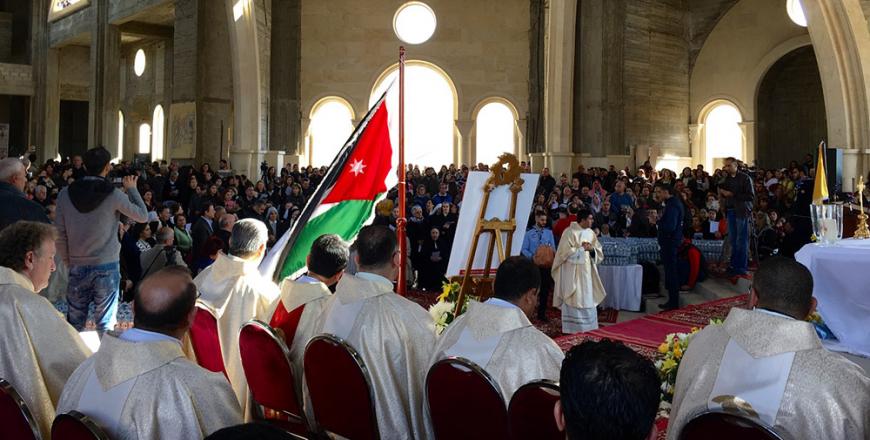 Worshippers mark Epiphany at a church in the Baptism Site, 40km west of Amman, on Friday (Photo by Muath Freij)
BAPTISM SITE — Feryal Husaini could not hide her smile and excitement while standing near the Jordan River at the Baptism Site on Friday, where Jesus Christ was baptised by John the Baptist according to Christian beliefs.
The widow, who was at the holy site with thousands of Catholic pilgrims to celebrate Epiphany, said her dream to visit the site, 40km west of Amman, had finally come true.
"I am so happy that I managed to come here today. Everyone should pray for peace in the Arab world," she told The Jordan Times.
Epiphany marks the revelation of Jesus Christ as the son of God through his baptism and the beginning of his public ministry, according to Christian beliefs.
Father Rifat Bader, the director of the Catholic Centre for Studies, said worshippers are proud and happy to come to the site as part of the annual ceremony.
"This mass is traditional now and we are happy to invite all our friends from all over the world to come and visit this holy shrine," Bader noted.
"They are not visitors or tourists; they are pilgrims, because this is a holy place where Jesus Christ was baptised, and we are very happy to welcome other nationalities. It is not only for Jordanian pilgrims, but for everybody," he told The Jordan Times.
Raja Elia, who came from Iraq's Mosul to Jordan last year, said she came to the Baptism Site to pray for peace in Mosul.
"We used to have churches in Mosul, but we lost our homes. We could not pray there, but we can do that here in Jordan," she added.
Related Articles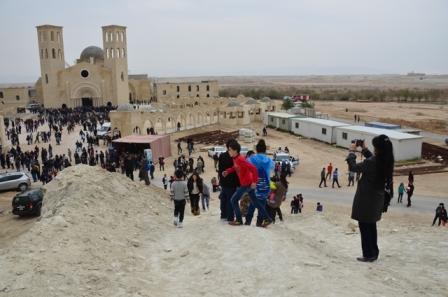 Jan 11,2014
Thousands of pilgrims from across the world prayed for peace and stability in the region during the Epiphany celebration at the Baptism Site on Friday.
Jan 04,2016
AMMAN — Catholics from around the world are expected to mark Epiphany at the Baptism Site on Friday, according to a Catholic Centre for Medi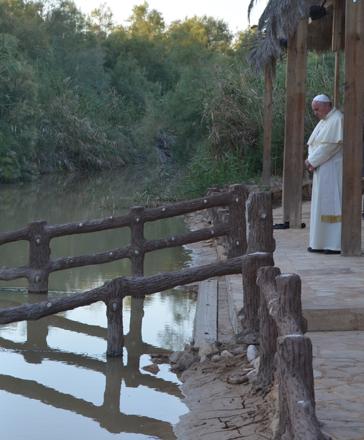 Jul 06,2015
AMMAN — Adding Jordan's Baptism Site to UNESCO's World Heritage List debunks Israeli claims that the site is on the western side of the Jord
Newsletter
Get top stories and blog posts emailed to you each day.