You are here
Young innovators design life-saving inventions
Programme 'an investment in young minds', teaches critical thinking
By Sawsan Tabazah - Oct 16,2016 - Last updated at Oct 16,2016
Young innovators showcase their designs at a workshop held in Amman recently by the Abdul Hameed Shoman Foundation (Photo by Sawsan Tabazah)
AMMAN — Young innovators have come up with potentially life-saving inventions in a one-year programme for critical thinking organised by the Abdul Hameed Shoman Foundation (AHSF), according to the organisers.
Inventor Joud Kaied designed a "smart tent" to stop babies from dying from heavy rain in refugee camps during winter, the 12-year-old told The Jordan Times.
The tent uses sensors powered by solar energy to stop water leakages and has automatic cooling and heating systems, Kaied explained.
The course was highly selective, and some 163 students from public, private and UNRWA schools competed in an entry exam in logic and analysis. Those who passed the test were interviewed, and 22 were chosen to take part in the programme, the AHSF said.
The project was held in cooperation with Al Muntada Young Scientists Club, a non-profit Palestinian organisation.
"The idea [behind] the laboratory is that we are trying to build a new way of thinking for the children, [not only] providing tools," said Nada Sharif, the project manager.
"[The students] are defending their ideas, beliefs and decisions in a logical way," she added.
The students participated in workshops on critical thinking, scientific experiments, electronics and scientific applications before working on their inventions.
"They went through all these stages; it developed their way of thinking. It was not limited to science or experiments… It extended to the [student's] life and to analysing everything around him/her," said Sharif.
The students were divided into groups and each was asked to think about a daily life problem and how to resolve it, the project manager said, adding that university students supervised the projects and provided guidance.
The young creators designed a printer, a robot to move water cooler bottles, an electronic fire extinguisher and a self-cleaning window.
Muwafaq Malkawi, media manager at AHSF, said the programme was an investment in young minds and taught critical thinking.
The children will showcase their inventions at a graduation ceremony next Sunday, he added.
"We are investing in the future and in the children," Malkawi said.
Related Articles
Oct 24,2016
AMMAN — Six projects by 22 students were honoured at the graduation ceremony for the Young Innovators Laboratory on Sunday in Amman. Th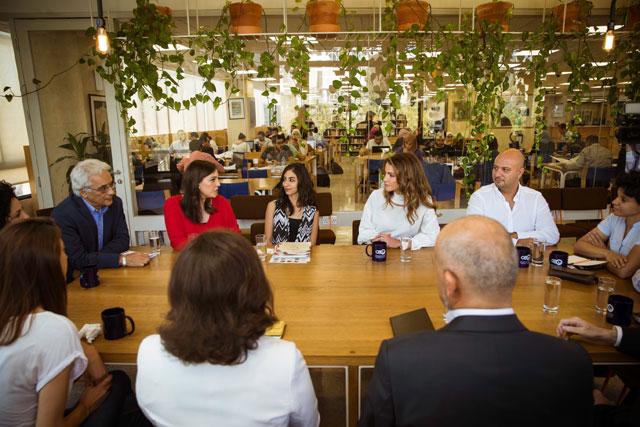 Oct 04,2017
AMMAN — Her Majesty Queen Rania on Tuesday visited the Abdul Hameed Shoman Foundation (AHSF), where she was introduced to the foundation's v
Jul 01,2014
The Ministry of Culture and the Abdul Hameed Shoman Foundation (AHSF) on Tuesday signed an agreement to implement the eighth cycle of the Jordanian family library project for 2014.
Newsletter
Get top stories and blog posts emailed to you each day.