You are here
Young people, women more likely to catch the 'winter blues'
'Disorder brought on by seasonal light change, lack of serotonin'
By Sawsan Tabazah - Dec 06,2016 - Last updated at Dec 06,2016
AMMAN — Winter depression is more likely to affect women and young people, leading to higher consumption of sweets and impacting major life and social activities, according to psychiatrists.
Also known as Seasonal Affective Disorder (SAD), winter blues is sometimes caused by the lack of serotonin, a chemical that is responsible for maintaining a person's mood balance whose production is affected by daylight, psychiatrist Abdullah Abu Adass, told The Jordan Times.
"People of all ages are likely to be affected [by SAD] but women might be more vulnerable than men due to the seasonal light change… Some people have the genetic susceptibility to suffer depression more than others," Abu Adass explained.
Shatha Abu Hamdeh, another psychiatrist, said young people are more likely to suffer SAD than children or older people, starting with the beginning of autumn and into winter.
People diagnosed with SAD become highly sensitive and experience feelings of heaviness, laziness, pessimism and moodiness, she added.
They also tend to sleep and eat more, especially sweets, Abu Hamdeh noted.
"It has nothing to do with liking or disliking winter… It even might occur at any season rather than winter. It is a mood disorder caused by seasonal change," she explained.
Abu Hamdeh said that bipolar disorder patients have a high tendency to suffer SAD.
In Scandinavian countries, which are characterised by long, dark winters, psychiatrists might offer specialised therapy to patients for SAD, while doctors in the Arab region, where cases are less severe, tend to focus on classic therapy such as prescribing anti-depression medication along with psychological and social support, Abu Adass noted.
In general, 5 per cent of people who suffer depression go to psychiatrists who help them recover in two to four weeks, while depression that goes untreated might last from three to six months, he said.
Banana, chocolate and tomato are rich in serotonin which would help counter the effect of SAD, the psychiatrists said.
Some cases might develop into major depression; therefore, support by family and friends "is very important" in involving the patients in social activities and keeping them away from stressful discussions.
Related Articles
May 17,2016
LONDON — Psilocybin, the psychedelic compound in magic mushrooms, may one day be an effective treatment for patients with severe depre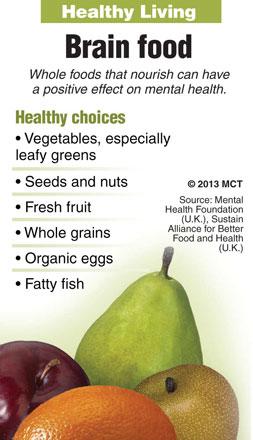 Mar 03,2016
AMMAN — Jordanians nowadays are more aware of issues of mental health and illnesses related to it, psychiatrists said, adding that the numbe
Feb 19,2014
A saliva test for teenage boys with mild symptoms of depression could help identify those who will later develop major depression, a new study says.
Newsletter
Get top stories and blog posts emailed to you each day.