You are here
Youth gathering highlights role of interfaith dialogue in fighting extremism
By Rula Samain - Feb 23,2016 - Last updated at Feb 23,2016
AMMAN — Almost 50 young people from several local organisations celebrated the 2016 World Interfaith Harmony Week at an event on Monday in the capital, which showcased interfaith dialogue as a tool giving voices to all and ensuring that they are listened to with respect.
The Royal Institute for Inter-Faith Studies (RIIFS) organised the event, hosting youth from organisations including El Hassan Youth Award, the King Abdullah II Fund for Development, the Catholic Centre for Studies and Media, and the We Are All Jordan Youth Commission.
Amer Al Hafi, academic adviser at RIIFS, said at the opening ceremony that religions are the source of mercy and love, and those who kill in the name of any religion represent only themselves.
He noted that goodness, virtue and beauty are found together, and quoted the hadith (saying) by Prophet Mohammad that: "Allah is beautiful and loves beauty."
"It's when beauty and empathy are lost in humanity that a quest for harmony is needed," he added.
Hafi told The Jordan Times that World Interfaith Harmony Week, marked on the first week of February, promotes tolerance, as well as interreligious and intercultural dialogue, and encourages a culture of peace, and combating violence and extremism.
The annual event was first proposed at the UN General Assembly on September 23, 2010, by His Majesty King Abdullah.
"This is what young people must understand and live to achieve," he said.
Samer Azar, pastor of the Evangelical Lutheran Church, said young people should be encouraged to always seek commonalities in humanity, practise true dialogue, and "together" stand in the face of extremism.
Imam Mustafa Abu Rumman said the fight against extremism and terrorism is a fight against people with "hearts of stone", and the way to combat them is by loving and accepting one another, and by truly knowing God.
The gathering watched "Against the Current", a 40-minute documentary produced by Adyan foundation, which focuses on the power of faith in confronting discrimination, intolerance and extremism.
Yacoub Husban, a 21-year-old representative from the We Are All Jordan Youth Commission, told The Jordan Times that such youth meetings are important, since all will try to reflect the true image of their religion and thus bring out the best in each other.
Related Articles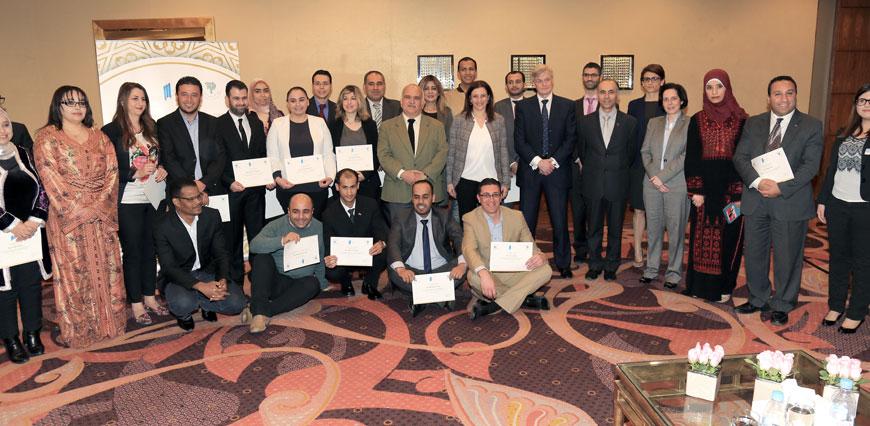 Mar 23,2016
AMMAN — The shared value among all humans is ethics, while extremism, which is not limited to a certain religion, is an unethical phenomenon
Dec 26,2016
AMMAN — The Royal Institute for Inter-Faith Studies (RIIFS) concluded a three-day workshop last Thursday, as part of a project to trai
Oct 06,2016
AMMAN — Culture provides security and the base of human solidarity as well as social justice and acceptance of the other, according to HRH P
Newsletter
Get top stories and blog posts emailed to you each day.