You are here
Youth from underprivileged areas come together in evening of music and film
By Camille Dupire - Sep 17,2017 - Last updated at Sep 17,2017
The evening included the screening of snippets and music videos from the project, as well as a concert by beneficiaries of the project (Photo by Yazan Mashini)
AMMAN — Local art gallery Dar Al Anda on Thursday evening resonated with the rhythms of hip-hop music, combined with the laughter of the local community.
For six months, some 120 Jordanian, Syrian, Iraqi and Palestinian youth from underprivileged areas of Jordan have worked to bring "Rhythms & Peace", an evening of music and film, to the local audience.
The six-month social cohesion project was conducted by the Danish NGOs Turning Tables (TT) and ActionAid, in four community centres in Zarqa, Ruseifa, Mafraq and Madaba, TT Director Martin Fernando Jakobsen told The Jordan Times.
Throughout the project, the young men and women have recorded 10 tarab and hip hop songs, seven music videos and five short documentaries in TT's mobile container studio.They have also produced two sketches building upon their shared experiences.
"Although most of the participants already made music before the project, they did not have the experience or material to do so in a professional manner," Majd Nammari, TT Jordan director told The Jordan Times.
By engaging youth from Jordan, Syria, Palestine and Iraq living together in the Kingdom, the project has helped strengthen social cohesion and youth communication through a positive dialogue on their problems, hopes and dreams, he added, noting that "everyone was working in a collaborative manner, towards the same goal".
The concluding showcase as planned as a "celebration of how youth from all over the country representing different nationalities and religions have come together in creative dialogue about the future of their communities," a statement by TT said.
Starting off with the screening of snippets and music videos from the project, the evening went on with a concert by 15 of the beneficiaries.
"We really hope this event can show people how creative means can be effective in mobilising and engaging youth in dialogue on co-existence and social inclusion," Nammari said.
Through its music and film production mobile facilities called"Turntable Labs", TT has been striving to give voice to marginalised refugee and IDP youth in Jordan, Lebanon and Syria, by allowing them to express themselves through creative means.
"We try to give them the tools to strengthen their self-esteem and show them that, with a bit of training, they can perform amazing gigs," the director said.
"All the productions made during the project are available on social media," Nammari said, noting that "it helps these youth gain confidence and professional experience".
While only a few number of the beneficiaries was able to attend the Amman concert, due to the excentred location of their centres, the excitation and satisfaction was palpable among them.
"They were really proud and excited, and they already asked us when their next concert could be happening," Nammari concluded.
up
49 users have voted, including you.
Related Articles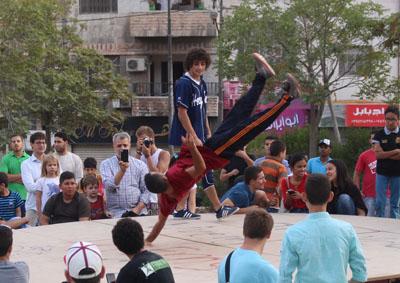 Oct 05,2015
AMMAN — Rappers, breakdancers and skateboarders gathered at 7Hills Skatepark in Amman's Jabal Luweibdeh neighbourhood on Friday for The Word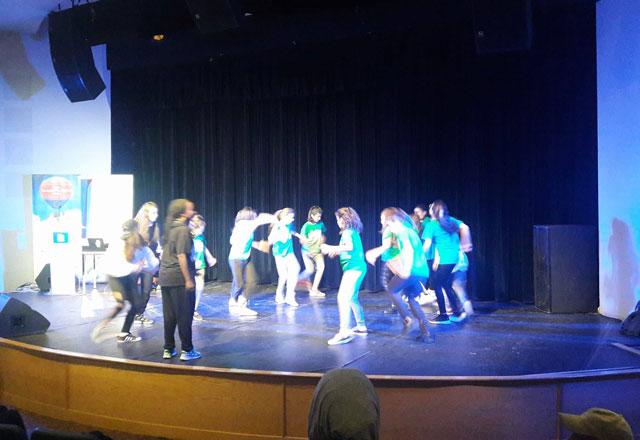 Nov 25,2017
AMMAN — "Anyone can dance hip-hop, it's not only for boys, and I love that," said 10-year-old Hareer, one of the 14 girls participating in a
Mar 08,2015
The US embassy on Sunday said it is scheduled to host the vocal a cappella and hip hop group Urban Method for a series of concerts and workshops from Monday to Saturday.
Newsletter
Get top stories and blog posts emailed to you each day.