You are here
'Zain Jordan to launch 4G services in 1st quarter of 2015'
By Mohammad Ghazal - Sep 30,2014 - Last updated at Sep 30,2014
AMMAN — Zain Jordan on Tuesday said it will commercially launch fourth generation services (4G) in the first quarter of 2015 after signing an agreement with China's Huawei to build its 4G network.
Zain Jordan selected Huawei based on an evaluation of the proposals submitted by five telecommunications companies, taking into consideration technical standards along with financial offers, Ahmad Hanandeh, the company's CEO, told reporters after signing the agreement.
In November and December of this year, Zain will start testing the service in certain areas of the Kingdom, while in the first quarter of 2015, the service will be commercially launched and cover 70 per cent of areas in Jordan, Hanandeh said.
4G services enable data transfer rates of up to 150 megabits per second.
By the end of 2015, all areas in Jordan will be covered by the 4G network, Hanandeh added.
He said the company will invest JD120 million during 2014 and 2015 to prepare the new network.
Huawei has carried out construction of 4G networks for 12 telecom operators in the region, and deployed 126 commercial LTE networks for high-speed wireless communications around the world up to the first quarter of 2014, according to the Zain CEO.
Hanandeh underscored the key role 4G plays in helping start-ups and small- and medium-sized enterprises, noting that providing high capacities and the latest advanced services enabled by the 4G network will help entrepreneurial projects working in the ICT sector.
He added that Zain Jordan started preparing for the 4G network a few months ago by working on the expansion of the network's main tanker traffic through the implementation of the dense wavelength division multiplexing project, along with introducing multiprotocol label switching technology, to enable the network to efficiently transfer and transmit data from the towers to the central devices.
In April this year, Zain Jordan, a unit of Kuwaiti-based Mobile Telecommunications Co., acquired frequencies that enable it to provide 4G services in return for JD142 million, and the company also acquired other frequencies for JD50 million to enhance and expand its third generation network.
The government had invited the country's three operators — Zain Jordan, Orange Jordan and Umniah — to submit requests to acquire frequencies to provide 4G services after it turned down bids from two other companies.
The government received offers from KULACOM Jordan and a US-based company called "Ameriphone" to provide 4G services, but the bids were rejected as they were not in line with the tender's conditions.
Related Articles
Apr 21,2014
Zain Jordan will invest around JD315 million this year to enhance its third generation (3G) services and introduce fourth generation (4G) services in the Kingdom, Ahmad Hanandeh, its chief executive officer, said Monday.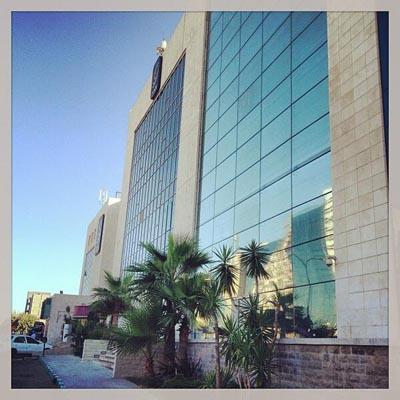 Apr 15,2014
Zain Jordan is expected to introduce Fourth Generation (4G) services that enable data transfer rates of up to 150 megabits per second by the end of this year, telecom officials told reporters on Tuesday.
May 13,2014
Telecom operator Zain Jordan is expected to transfer JD192 million to the Treasury in the coming two days for the Fourth Generation (4G) frequencies it obtained last month and for other frequencies to expand its third generation (3G) network, a government official said. 
Newsletter
Get top stories and blog posts emailed to you each day.