You are here
15 dead in Iraq suicide bombings claimed by Daesh
By AFP - Nov 14,2016 - Last updated at Nov 14,2016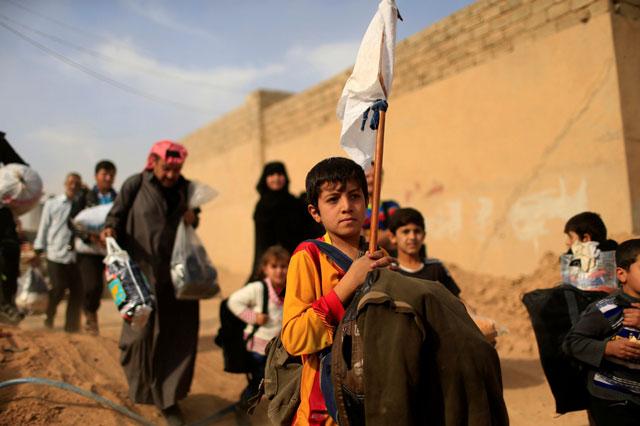 A displaced Iraqi boy holds up a white flag while fleeing Samah neighbourhood during a fight between Daesh militants and the Iraqi Counter Terrorism Service in Mosul, Iraq, on Monday (Reuters photo)
BAGHDAD — Suicide bombings claimed by the Daesh terror group killed 15 people on Monday in an oasis town south of Baghdad and the city of Fallujah to its west, officials said.
The attacks come as Iraqi forces battle Daesh in the northern city of Mosul, the last major population centre the extremists hold in the country.
Daesh has carried out a series of attacks in other areas since the operation to retake Mosul was launched on October 17 in an apparent bid to draw attention and possibly troops away from the city.
Masum Al Tamimi, a member of the Karbala provincial council, said six suicide bombers armed with light weapons as well as explosives tried to infiltrate Ain Al Tamer early on Monday.
But they clashed with security forces before withdrawing to Al Jihad area and detonating explosives there, Tamimi said, putting the death toll at eight, a figure confirmed by a doctor.
The attack also wounded at least six people, officials said.
The interior ministry said security forces killed five of the bombers while the sixth detonated explosives inside a house.
But Daesh issued a statement claiming the attack in which it said that there were only five bombers, identified with noms de guerre indicating two were from Mosul and three from Syria.
The extremist group said the bombers, who were armed with automatic weapons and grenades as well as explosive belts, battled security forces until running out of ammunition and then blew themselves up.
Attacks in southern Iraq are rare, especially compared to the frequent bombings that hit Baghdad.
But Ain Al Tamer, which is located 50 kilometres from the Shiite shrine city of Karbala, is on the edge of Anbar province, which has long been a haven for extremists.
A similar attack involving militants armed with explosives, rifles and grenades hit Ain Al Tamer in late August, killing 18 people and wounding at least 26.
Later in the day, two more bombers detonated explosives-rigged vehicles near police checkpoints in Fallujah, killing seven people and wounding 25, a police captain and a hospital official said.
Daesh also claimed responsibility for the bombings in Fallujah, a city that was retaken from Daesh at the end of June after two and a half years outside of government control.
"These two explosions are the first two explosions in Fallujah since its liberation from [Daesh]," Raja Barakat, a member of the provincial council security committee in Anbar province, where Fallujah is located.
The extremist group overran large areas north and west of Baghdad in 2014, but Iraqi forces backed by US-led air strikes have since regained much of the territory they lost to Daesh two years ago.
The extremists are however still able to strike inside government-held territory with bombings and other attacks even as they lose ground.
up
2 users have voted, including you.
Related Articles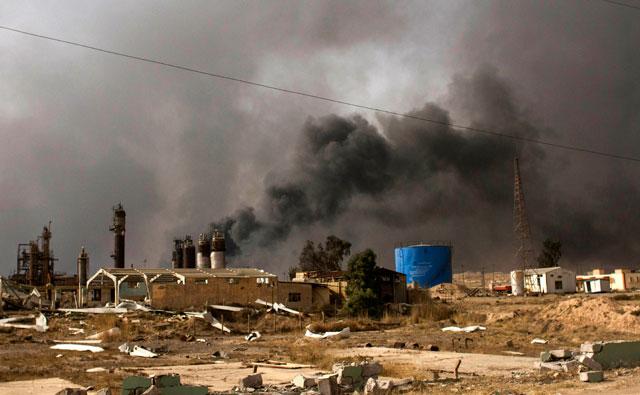 Aug 29,2016
KARBALA, Iraq — Attackers armed with suicide vests, rifles and grenades killed 18 people in the Iraqi oasis town of Ain Al Tamer, many of th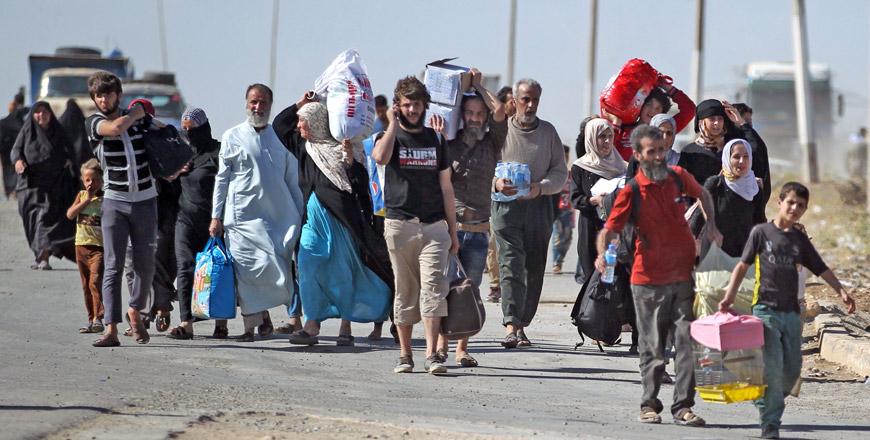 May 20,2017
BAGHDAD — Suicide bombings at checkpoints in Baghdad and southern Iraq claimed by the Daesh terror group killed at least 35 people and
Sep 10,2016
BAGHDAD — Two bomb blasts outside a shopping mall in central Baghdad claimed by the Daesh terror group killed at least 13 people, security a
Newsletter
Get top stories and blog posts emailed to you each day.