You are here
70 Tunisia hotels closed since militant attacks
By AFP - Oct 19,2015 - Last updated at Oct 19,2015
TUNIS — At least 70 hotels have closed in Tunisia since September after two deadly attacks on foreign tourists and more are expected to follow suit, an industry official said Sunday.
"The situation is very sluggish," Radhouane Ben Salah, the head the Tunisian Federation of Hotels, told private Mosaique FM radio.
With reservations at "no more than 20 per cent, 70 hotels had to close since September because the lack of clients and more are expected to do the same," he added.
Ben Salah said he expected unemployment to climb as hotel staff would be forced out of work.
Joblessness already stands at nearly 30 per cent, with the number even higher among youths, and one in six Tunisians lives below the poverty line.
The country's key tourism sector contributes to 10 per cent of gross domestic product, and employs 400,000 people, directly or indirectly.
But it has been badly shaken by attacks on foreign tourists at the National Bardo Museum in the capital in March and a beachside massacre near the coastal city of Sousse in June.
The attacks, claimed by the jihadist Islamic State group, cost the lives of 22 and 38 respectively.
Ben Salah said hotel owners and the government had agreed to look after employees who would be forced out of work.
He said the government would provide them with a 200 dinar monthly subsidy (around 90 euros, $102) and social security coverage for a renewable six-month period.
The number of visitors from Europe have halved since January, and international hotel chains have announced plans to close over the winter season.
This summer Tunisia's tourism industry relied mainly on local holidaymakers or those from the region, namely from neighbouring Algeria.
Several countries evacuated their citizens from Tunisia after the beachside massacre in June and others, including Britain, have warned against travel to the North African nation.
Thirty of the 38 tourists killed in June near Sousse were British.
Tunisia's economy has remained stagnant since the 2011 popular uprising that toppled dictator Zine Al Abidine Ben Ali.
The finance ministry has forecast economic growth of just 0.5 per cent this year, representing half the rate for last year.
Related Articles
Oct 18,2015
TUNIS — Tunisia's tourism-dependent economy, badly affected by two deadly jihadist attacks on foreign tourists this year, has been helped al
Oct 10,2015
TUNIS — Tunisia's National Dialogue Quartet winning the Nobel Peace Prize is a breath of fresh air for a fragile emerging democracy facing s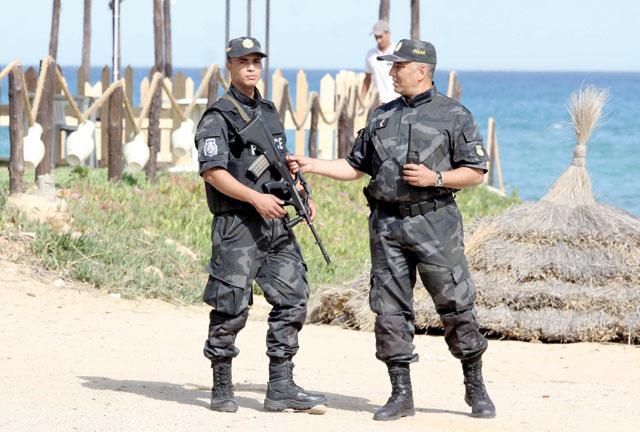 Jun 25,2016
HAMMAMET, Tunisia — Policemen on horseback amble among the sunbathers and new metal detectors dot hotel entrances in Tunisia as the North Af
Newsletter
Get top stories and blog posts emailed to you each day.