You are here
Algerians vote in low-key polls
By AFP - Nov 23,2017 - Last updated at Nov 23,2017
Algeria's President Abdelaziz Bouteflika signs after casting his vote during the local elections at a polling station in Algiers, Algeria, on Thursday (Reuters photo)
ALGIERS — Algerians trickled to the polls Thursday to vote in local elections after a low-key campaign that has brought no expectation of change in the North African state.
In a rare public outing, President Abdelaziz Bouteflika, who is expected to seek a fifth term in office in 2019, appeared in a wheelchair to cast his ballot paper at a polling station in Algiers.
Bouteflika, 80, who won a fourth term in 2014, has used a wheelchair for public appearances since a 2013 stroke.
Dozens of political parties and four alliances were competing for seats in over 1,500 city councils and 48 state legislatures.
Only the president's ruling National Liberation Front (FLN) and its coalition ally, the National Democratic Rally (RND), have a nation-wide presence. They are expected to romp to victory.
Smaller parties have complained of bureaucratic obstacles to registering their candidates. Although a total of around 180,000 contenders were standing, voters have shown little enthusiasm for the poll.
"At each election we are promised a change... We are still waiting," said Said Mohamedi, 65.
Another member of Algeria's 22-million electorate, Mohamed, an unemployed 30-year-old, said he would not vote because "it will do absolutely nothing, things won't change".
Sociologist Nacer Djabi told AFP that turnout would likely be low, as in previous polls.
The campaign mainly focused on issues such as "the difficult economic situation... the 2018 budget law and the 2019 presidential election", said analyst Belkacem Benzenine of Oran's Centre for Research in Social and Cultural Anthropology.
"Issues relating to local development... have been addressed only superficially," he said.
A parliamentary election in May was marred by a 35-per cent turnout and voter apathy over what many see as broken government promises and a political system tainted by corruption. Official results in the local polls are due on Friday.
Related Articles
May 05,2017
ALGIERS — Algerian voters looked set to hand the ruling FLN and its allies another five-year mandate in a parliamentary election on Thursday
Apr 29,2014
Algerian President Abdelaziz Bouteflika "flunked" a test of his oral skills at his inauguration, newspapers said Tuesday, raising doubts about the stroke victim's ability to effectively carry out his duties.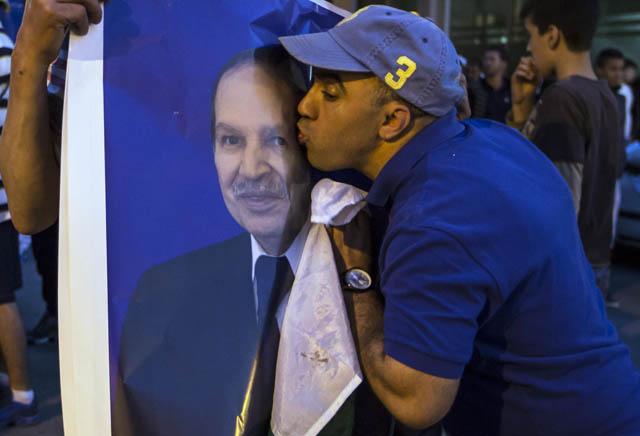 Apr 19,2014
A day after Algeria's ailing President Abdelaziz Bouteflika won a fourth term, many young people in the oil-rich nation wonder if the next generation will ever have a chance to rule.
Newsletter
Get top stories and blog posts emailed to you each day.