You are here
Arab alliance: Yemen 1m cholera cases report exaggerated
By Reuters - Dec 23,2017 - Last updated at Dec 23,2017
A nurse weighs one-year-old Fatima Abdullah Hassan, who suffers from severe malnutrition, at a malnutrition treatment centre in the Red Sea port city of Hodeida, Yemen, December 20 (Reuters photo)
DUBAI — The Saudi-led coalition fighting in Yemen said on Friday an announcement by the International Committee of the Red Cross that cholera cases in the country had reached one million suspected cases was exaggerated.
"It is nearly impossible to accurately determine whether the suspected cases are cholera or simple diarrhoea," a statement by the spokesperson for the coalition said.
Yemen, one of the Arab world's poorest countries, is embroiled in a proxy war between the Houthi armed movement, aligned with Iran, and a US-backed military coalition headed by Saudi Arabia.
Cholera flared up in April and spread rapidly, killing 2,227 people, but the death rate has since fallen dramatically.
The ICRC said on Wednesday said there were 1 million suspected cases.
A new wave of cholera is expected in March or April.
Yemen's troubles have been aggravated by the Saudi-led coalition's blockade of its ports, which has resulted in a fuel shortage and a spike in food prices. The health system has virtually collapsed, with health workers unpaid for a year, although the WHO gives incentive payments for cholera work.
Saudi Arabia said on Wednesday it would allow the Houthi-controlled port of Hodeidah, vital for aid, to stay open for a month.
The coalition spokesperson also said Houthis were suspicious of vaccination drives and do not readily allow humanitarian aid and workers into their territory and "even loot food and medical supplies".
The Houthis deny diverting aid to supply their own forces.
Related Articles
Jan 04,2018
GENEVA — At least 471 people in Yemen are believed to have been infected with diphtheria, killing one in 10 of them since the outbreak began
Jun 10,2018
MAARIB/GENEVA — A total of 27 journalists have been killed since the outbreak of Yemen's civil war in 2014, the Yemeni Journalists Syndicate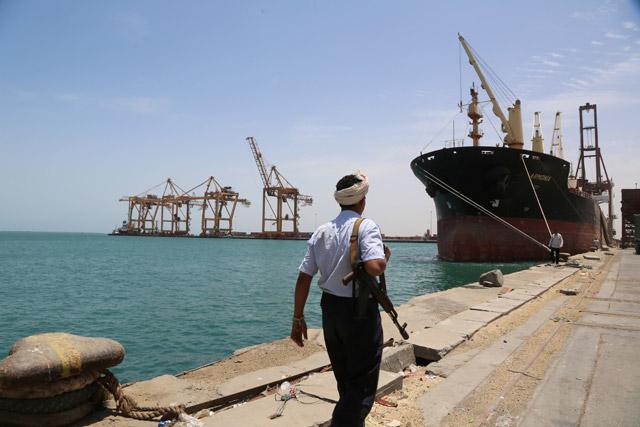 Jul 31,2017
CAIRO — The Saudi-backed Yemeni government will not allow its Houthi foes to keep the Red Sea port of Hodeidah, the information minister sai
Newsletter
Get top stories and blog posts emailed to you each day.