You are here
Arab coalition says it is preparing alternatives to Yemen port for urgent aid
By Reuters - May 11,2017 - Last updated at May 11,2017
DUBAI — The Saudi-led coalition fighting in Yemen said it was determined to help its government retake all areas held by Houthi militia, including the key port of Hodeidah, but would ensure alternative entry routes for badly needed food and medicine.
The United Nations has warned the Arab alliance fighting the Iran-aligned Houthis against any attempt to extend the war to Hodeidah, a vital Red Sea aid delivery point for millions of Yemenis in danger of slipping into famine.
Around 80 per cent of Yemen's food imports arrive via Hodeidah, and the United Nations said last month a surge in fighting there would only cause "more displacement, more institutional collapse, and more suffering".
In a statement sent to Reuters, a coalition source said that military operations were progressing well as part of Yemeni government efforts to recapture territory seized by the Houthis since 2014.
"Hodeidah and its port will remain an unwavering demand for regaining legitimacy in Yemen and extending the legitimate government's authority over all lands of the Yemeni republic," the source said, referring to the government of President Abed Rabbo Mansour Hadi.
"With determination and insistence from the [Hadi government], and with support from the coalition forces, all Yemeni territories will be liberated from the coup forces," the source added, referring to the Houthis.
Coalition forces remain at least 100km from Hodeidah.
The source said the coalition was preparing facilities in Aden and Mukalla in south Yemen as an alternative in the event that Hodeidah port was affected by military operations.
"The leadership of the coalition is working on the rehabilitation of ports and border crossings for the entry and transportation of food and medical supplies to all Yemeni cities," the source said.
$300 aid package agreed
Saudi Arabia and the World Bank agreed on Wednesday to commit $300 million towards an aid package that would address Yemen's immediate food security needs including rice and wheat, officials told a news conference in Riyadh.
That was about $200 million short of what the World Bank said was needed. A UN pledging conference for Yemen last month raised promises of $1.1 billion, about half of what it said was necessary this year to head off a famine.
Saudi Arabia and its mostly Gulf Arab allies intervened in Yemen in 2015 to try to roll back the Houthis, who had captured the Arabian Peninsula country's main population centres in the northwest including Hodeidah and the capital Sanaa.
Fearing the Houthis are a proxy of arch-foe Iran, the coalition has accused them of using Hodeidah as their lifeline for arms and funds to withstand thousands of air strikes carried out so far, something the group denies.
Five cranes have been destroyed by coalition air strikes on Hodeidah's port, forcing dozens of ships to line up offshore because they cannot be unloaded.
The coalition source said it was developing capacity to deliver aid at the southern ports and at a land crossing in central Yemen — all under the control of its allies in the country's internationally recognised government.
But those areas are all several hundred kilometres away from Yemen's principal population hubs and imports would need to wend their way through vast mountain ranges and battle zones.
Rights groups and other critics say that coalition air strikes appear to have caused many of the estimated 10,000 deaths in the war, half of them civilians, and that famine and disease loom in the hardest hit areas.
The coalition says much of the civilian suffering in the Hodeidah area is caused by the Houthis diverting humanitarian aid supplies to their own forces, a charge the Houthis deny.
Related Articles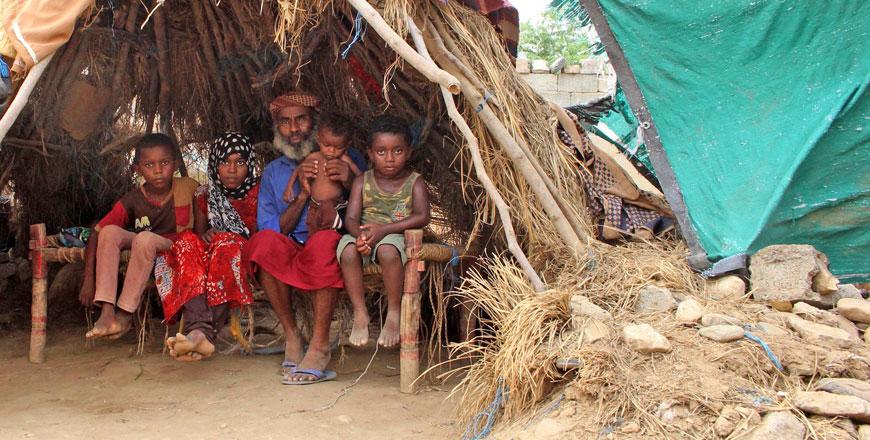 Jun 10,2018
MAARIB/GENEVA — A total of 27 journalists have been killed since the outbreak of Yemen's civil war in 2014, the Yemeni Journalists Syndicate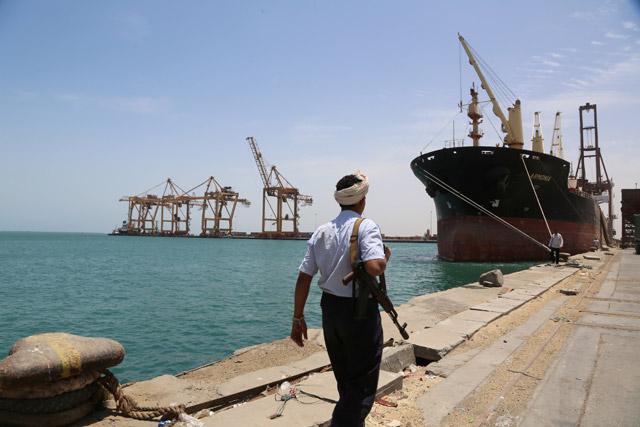 Jul 31,2017
CAIRO — The Saudi-backed Yemeni government will not allow its Houthi foes to keep the Red Sea port of Hodeidah, the information minister sai
Jan 18,2018
HODEIDAH, Yemen — After persistent Saudi-led air strikes on their home area in northwest Yemen, the Ruzaiq family packed their belongings an
Newsletter
Get top stories and blog posts emailed to you each day.