You are here
Britain, France, US back UN call for truce in Syria's Aleppo
By AFP - Jul 25,2016 - Last updated at Jul 25,2016
Syrian men carry injured children amid the rubble of destroyed buildings following reported air strikes on the rebel-held neighbourhood of Al Mashhad in the northern city of Aleppo, on Monday (AFP photo)
UNITED NATIONS — Britain, France and the United States on Monday backed a UN call for a humanitarian truce in Aleppo after four hospitals were bombed and civilians were killed by air strikes in the Syrian city.
Warning that food will soon run out in Aleppo, the UN aid chief urged the Security Council to push for a 48-hour weekly humanitarian truce to prevent a "medieval" siege from taking hold.
"The international community simply cannot let eastern Aleppo city become yet another — and by far the largest — besieged area," Stephen O'Brien told the council.
"This is medieval and shameful. We must not allow this to happen," he added.
O'Brien, the UN's under-secretary-general for humanitarian affairs, said food supplies in rebel-held eastern Aleppo were expected to run out by the middle of August.
French Ambassador Francois Delattre compared Aleppo's plight to that of Sarajevo during the Bosnian war and said "the Security Council simply cannot accept such war crimes — yes war crimes — to repeat again".
Syrian regime forces seized the last remaining supply route to Aleppo this month and all humanitarian and commercial movements came to a halt on July 7.
Syria and its allies are "determined to besiege, starve and bomb Aleppo until they reach their military goal: eradicating the opposition. This is what the siege is all about", Delattre told reporters ahead of the meeting.
"France calls for an immediate humanitarian truce in Aleppo and the Ghouta, 20 years after the siege of Sarajevo," he added, referring to the eastern Ghouta region near Damascus.
Enough is enough
Over the weekend, four hospitals were bombed in Aleppo, jeopardising medical care for more than 200,000 desperate civilians.
On Monday, air strikes and barrel bombs killed 16 civilians in Aleppo, according to the British-based Syrian Observatory for Human Rights.
"Enough is enough now," British Ambassador Matthew Rycroft said.
Rycroft said the council was looking at possible action to address the crisis in Aleppo, but did not provide details.
Syrian ally Russia said the so-called Castello road that was seized by regime forces was a supply route for weapons to extremists including the Al Qaeda linked Al Nusra Front.
Russian Ambassador Vitaly Churkin nevertheless told the council that in Aleppo, "there is a need there to prevent humanitarian disaster".
The United States put the onus on Russia to persuade Syrian President Bashar Assad to halt attacks and re-open the Castello road.
"Russia, the Assad regime and other groups fighting around Aleppo should heed the UN call for a weekly 48-hour pause to allow for deliveries of essential supplies," said US Ambassador Samantha Power.
"Look at what people are going through," she said.
Power quoted a doctor in an Aleppo hospital who witnessed screaming patients bleed to death in front of him without being able to save them.
The council raised alarm over the humanitarian crisis in Aleppo on the eve of a meeting in Geneva between top US and Russian officials to try to lay the groundwork for a resumption of peace talks.
More than 280,000 people have been killed in Syria in the war, which is now in its sixth year, and more than half the country has been displaced.
Related Articles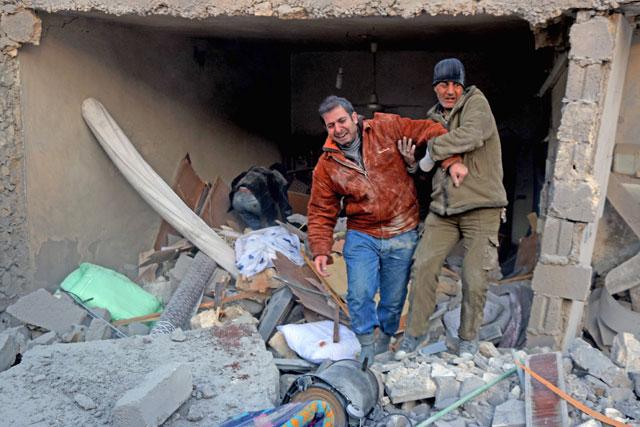 Nov 21,2016
ALEPPO, Syria — Syrian government forces advanced quickly inside rebel-held Aleppo on Monday, as the United Nations raised the alarm for nea
Aug 23,2016
UNITED NATIONS — The United Nations' top aid official voiced anger on Monday at world powers' inability to agree on a truce to allow aid int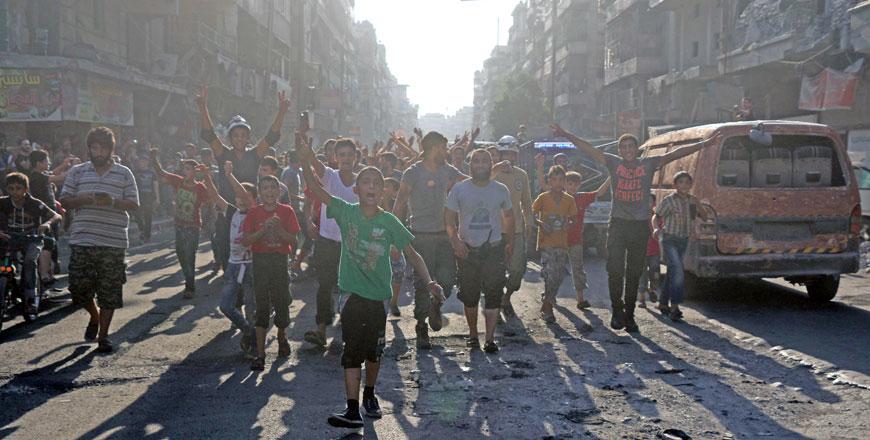 Aug 09,2016
GENEVA — The United Nations called on Tuesday for an urgent ceasefire in the divided Syrian city of Aleppo, where it said 2 million people l
Newsletter
Get top stories and blog posts emailed to you each day.