You are here
Czech, Austrian, others missing after Libya oil field attack
By Reuters - Mar 07,2015 - Last updated at Mar 07,2015
PRAGUE/TRIPOLI — Around 10 foreigners are missing after an attack on a Libyan oil field and there is a possibility they have been taken hostage, Czech Foreign Minister Lubomir Zaoralek said on Saturday.
Zaoralek said the workers missing from Al Ghani field included a Czech and an Austrian and others from Bangladesh and the Philippines.
"We are examining the possibility that a kidnapping has taken place," Zaoralek told Reuters.
Libya's oil security forces said on Friday they had retaken control of the oil field after militants attacked the facility, killing seven guards.
The Czech minister said there had been no contact from any group claiming responsibility. He added the ministry was convinced the Czech citizen had not been killed in the attack.
Libya's state oil company, meanwhile, said at least seven foreigners including an Austrian, a Czech, Filipinos and a national of an African country were missing.
"Foreigners from an Austrian oil services company, operating in the field, are still missing since the time of the attack, we do not know their fate," National Oil Corporation spokesman Mohamed El Hariri said.
The Czech ministry said a crisis committee including Prime Minister Bohuslav Sobotka and secret services had met to discuss the situation, and a foreign ministry representative would be dispatched to the region as soon as possible.
In Vienna, a foreign ministry spokesman said a 39-year-old Austrian working for an oil field management company had gone missing after an attack in Libya.
The spokesman declined to give the name of the missing Austrian or his company.
Austria's Foreign Minister Sebastian Kurz has put together a crisis group of interior ministry and defence ministry experts to deal with the situation. Austrian authorities are in touch with Libyan officials, the spokesman said.
Four years after the civil war that ousted Muammar Qadhafi, the North African country is caught up in conflict between two rival governments and their armed forces fighting to secure control over the OPEC member's oil wealth.
The chaos has allowed Daesh and Ansar Al Sharia militants to gain a foothold in the country.
Related Articles
Mar 09,2015
Four Filipinos, an Austrian and four other foreigners were abducted in an attack on a Libyan oilfield last week, official sources said Monday, after an assault blamed on Daesh militants.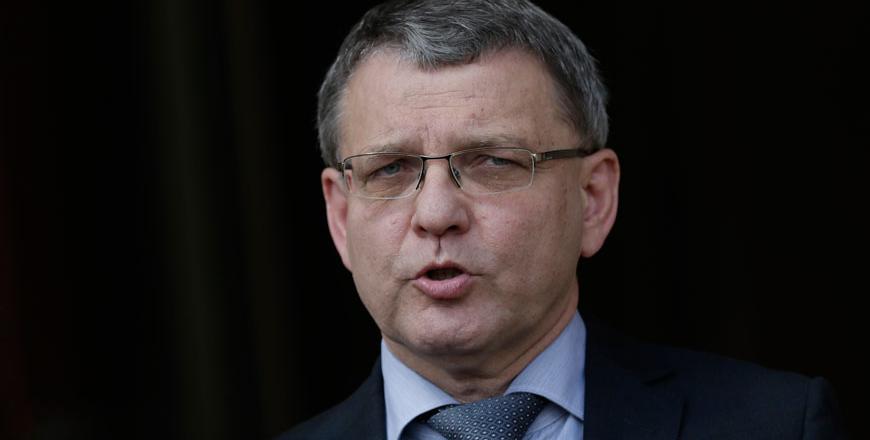 Jul 21,2015
PRAGUE — The Czech Republic has received no information on the whereabouts of five of its citizens who went missing in Lebanon last week and
Nov 13,2014
Foreign Minister Nasser Judeh met Thursday with Czech Minister of Foreign Affairs Lubomir Zaoralek on regional developments and bilateral relations.
Newsletter
Get top stories and blog posts emailed to you each day.