You are here
Daesh ambush kills 27 pro-government fighters in Iraq
By AFP - Feb 19,2018 - Last updated at Feb 19,2018
BAGHDAD — The Daesh group killed 27 members of a paramilitary group in an ambush in Iraq, the pro-government force said Monday, underlining the threat still posed by the extremists despite Baghdad's declaration of victory.
Daesh members disguised as soldiers attacked a Hashed Al Shaabi unit in the Hawija region about 300 kilometres north of Baghdad on Sunday evening, the auxiliary force said in a statement.
"The attackers were dressed in military uniforms and during the fighting 27 of our heroes were martyred," said the Hashed, a key partner of the government in the battle against Daesh.
The extremist group, which has suffered a string of battlefield defeats in Syria and Iraq, claimed responsibility for the attack in an online statement.
The Hashed said the unit was conducting operations to "arrest terrorists and dismantle sleeping cells" around the city, in the province of Kirkuk.
A Hashed official who asked to remain anonymous told AFP the militants, disguised as soldiers, had set up a checkpoint close to Hawija.
They asked the Hashed paramilitaries to stop, get out of their vehicles and stand beside the road, on the pretext of conducting a search.
They then shot the Hashed fighters and fled, the official said.
Reinforcements arrived too late to stop the attack.
A senior police officer in the province, who also asked not to be named, said most of the bodies had been beheaded.
It was the deadliest attack against Hashed fighters since October when pro-government forces retook Hawija, which was the extremists' last urban bastion in northern Iraq.
Iraq in December declared victory against Daesh after a years-long battle to retake large swathes of territory the extremists had seized in 2014.
But the Hashed says Daesh has not completely disappeared and that "sleeper cells" have been fighting a guerrilla war against it.
up
93 users have voted, including you.
Related Articles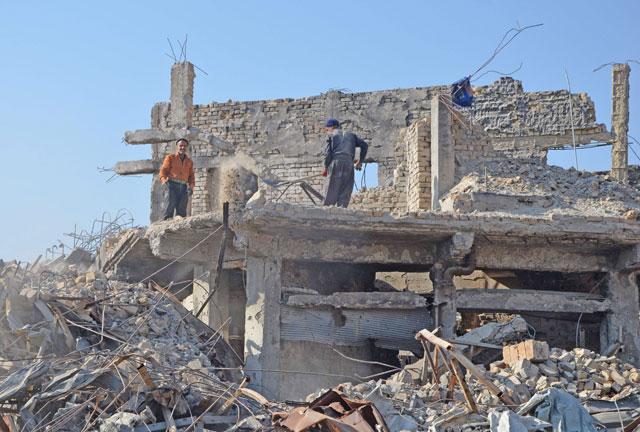 Dec 26,2017
KIRKUK, Iraq — Extremists have killed 45 people around the Iraqi town of Hawija in the nearly three months since the government declared its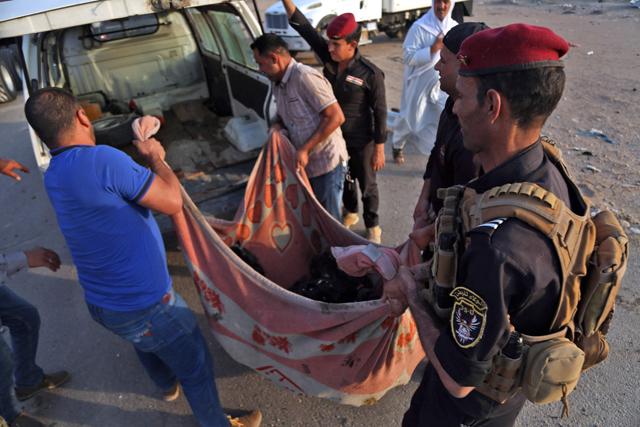 Sep 14,2017
NASIRIYAH, Iraq — Gunmen and suicide car bombers on Thursday killed at least 52 people including Iranians near the southern Iraqi city of Na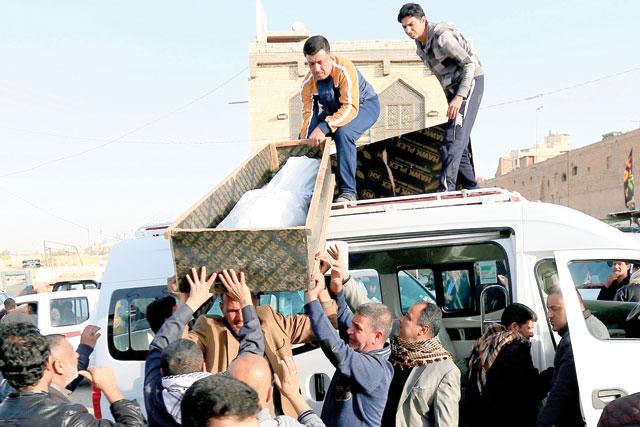 Jan 16,2018
BAGHDAD — Iraq's Prime Minister Haider Al Abadi called for the elimination of extremist "sleeper cells" Monday after a twin suicide bombing
Newsletter
Get top stories and blog posts emailed to you each day.