You are here
Daesh mounts fierce resistance on new Mosul front
By Reuters - May 07,2017 - Last updated at May 07,2017
BAGHDAD — Iraqi forces faced stiff resistance from the Daesh terror group in northwest Mosul on Sunday after opening a new front against the militants there in a push to rout them from the city after seven months of fighting.
Trapped in a steadily shrinking area of the city, the militants are fighting back with a barrage of suicide car bombs and snipers concealed amongst hundreds of thousands of civilians they are effectively holding hostage.
Having gained a foothold in the northern Musherfa district last week, Iraqi forces are trying to push down into the handful of remaining districts held by Daesh in Mosul, including the Old City.
The Iraqi military said on Saturday the Musherfa district had been fully retaken, but officers told Reuters on Sunday there was still fighting there and smoke could be seen rising over the area by a Reuters reporter in east Mosul.
"Fighting Daesh in Musherfa with a large number of families still locked in their houses is making the battle more complicated," said a colonel from the ninth armoured division, which is taking part in the offensive.
The new push from the northwest began last week after other fronts in the city's southern districts stalled around the Old City where the iconic mosque from which Daesh leader proclaimed the so-called "caliphate" is located.
Iraqi forces are backed by a US-led coalition which is carrying out air strikes and advising them on the ground.
Iraqi officers said additional reinforcements from the Rapid Response Unit had arrived in northwest Mosul on Sunday to help clear areas on the banks of the River Tigris that bisects the city.
"The brigade will participate in the battle to retake Hawi Al Kanisa and also help the ninth army division step up pressure on Daesh fighters," said a Rapid Response officer on condition of anonymity.
Related Articles
May 23,2017
BAGHDAD — Iraqi military engineers installed a new floating bridge across the Tigris River on Wednesday, reconnecting the two halves of Mosu
May 11,2017
HAMMAM AL ALIL CAMP, Iraq — Thousands more people are fleeing Mosul every day since Iraqi troops began their push into the last Daesh-held a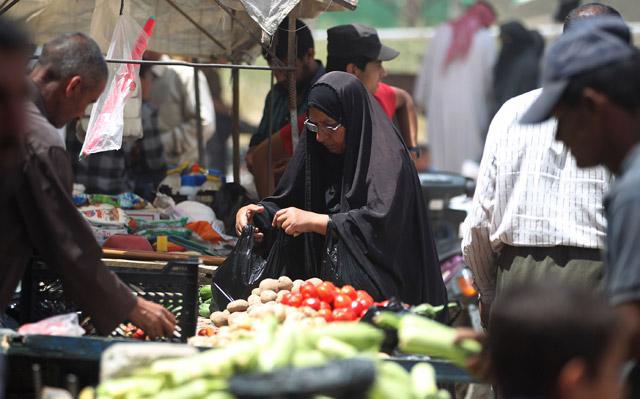 May 15,2017
MOSUL/BAGHDAD — Iraqi forces battled to retake districts of western Mosul still under the Daesh terror group control on Monday, in an attemp
Newsletter
Get top stories and blog posts emailed to you each day.