You are here
Egypt colonel gets 6 years after announcing presidential bid
By AFP - Dec 19,2017 - Last updated at Dec 19,2017
CAIRO — An Egyptian military court sentenced a colonel to six years in prison on Tuesday after he announced plans to stand in the 2018 presidential election, his lawyer said.
Ahmed Konsowa was given the jail term for "stating political opinions contrary to the requirements of military order", his lawyer Asaad Heikal said.
The colonel had announced he would be a candidate for president in video messages and a statement on Facebook on November 29.
He was also accused of "appearing on the social network website Facebook in military uniform, contrary to the requirements of military order," Heikal said.
The 42-year-old has been in custody since his arrest on December 2 as military prosecutors investigated the case, Heikal said.
In Tuesday, the lawyer said he will appeal the verdict.
In his videos, and without mentioning President Abdel Fattah Al Sisi by name, Konsowa criticised Egypt's policies in education, health and the economy.
Heikal has said Konsowa followed Sisi's example in announcing his candidacy. Sisi was in uniform when he did so, before later resigning as defence minister.
Sisi was elected president in 2014, a year after the ouster of Islamist president Mohamed Morsi amid mass protests against his year-long rule.
Sisi is certain to stand next year, although he has yet to formally announce his candidacy.
Related Articles
Apr 19,2014
The Egyptian militant group Ajnad Misr claimed responsibility on Saturday for a blast that killed one police officer in Cairo, Reuters reported.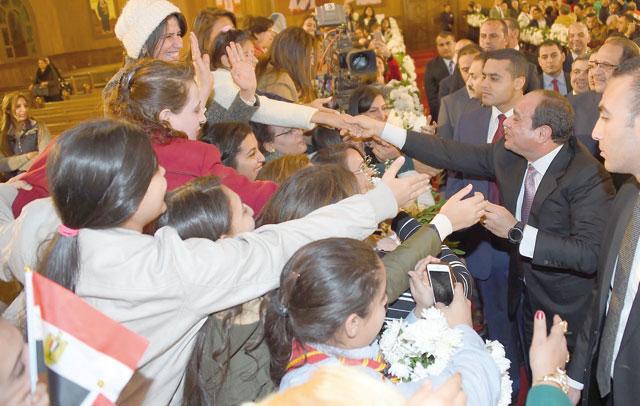 Jan 10,2018
CAIRO — Egypt's President Abdel Fattah Al Sisi has won the backing of over three-quarters of parliamentarians for a second term as president
May 03,2015
It struggled for years to sell its Rafale jets abroad but French defence group Dassault has finally scored several lucrative deals, thanks in part to anti-US suspicion in the Middle East, experts say.
Newsletter
Get top stories and blog posts emailed to you each day.