You are here
Egypt to hold presidential election on May 26-27
By AFP - Mar 30,2014 - Last updated at Mar 30,2014
CAIRO — Egypt is to hold a presidential election on May 26-27, 10 months after the army turfed out Islamist leader Mohamed Morsi from the presidency, the electoral commission announced Sunday.
Retired army chief Abdel Fattah Al Sisi, who toppled Morsi, is expected to win the vote, riding on a wave of popularity for having removed the divisive president last July.
The election would go into a second round June 16-17 if there is no outright winner, but that outcome seems unlikely given Sisi's popularity and the absence of serious contenders.
The only other main candidate is left-wing politician Hamdeen Sabbahi, who came third in the 2012 election that Morsi won. The new president will be announced by
June 26 at the latest.
The commission said registration of candidates would open on Monday and run until April 20, and campaigning from May 3-23.
The announcement of the dates by electoral chief Ashraf Al Asy at a news conference came days after Sisi resigned as defence minister and army commander to contest the election, pledging to eradicate "terrorism".
Egypt has been rocked by often violent protests and a spate of militant attacks which have killed almost 500 people, mostly policemen and soldiers, the government says.
Morsi's Muslim Brotherhood, blacklisted as a "terrorist organisation", has said there can be no stability under Sisi as president, accusing him of having staged a coup against Egypt's first freely elected and civilian president.
The Islamists have vowed to continue protests, which along with persistent militancy, threaten to further damage the country's already battered economy.
At least 1,400 people, mostly Islamists, have been killed in a police crackdown on street protests, according to Amnesty International.
On Friday, five people, including an Egyptian journalist, were killed in clashes between Islamists and police in Cairo.
In Sinai, militants killed a soldier on Sunday, security officials said.
Sisi has vowed to restore law and order and address the teetering economy, in turmoil since a popular uprising overthrew veteran strongman Hosni Mubarak in 2011.
He is supported by a broad range of liberal and nationalist parties.
But some dissidents who supported his ouster of Morsi, after millions demonstrated demanding the Islamist's overthrow, now say he is reviving undemocratic practices.
The retired field marshal has said there will be no return to the corruption and human rights violations of the Mubarak era.
But analysts and opposition activists say the country is already witnessing its worst government abuses in decades.
According to a roadmap in a new constitution passed in a January referendum, the presidential contest will be followed by a parliamentary poll to restore elected rule by the end of the year.
Previous polls since Mubarak's overthrow were all won by the Brotherhood, before a court dissolved the Islamist-dominated parliament in 2012.
Many of their former lawmakers, including top and mid-level Brotherhood leaders, have been arrested along with an estimated 15,000 people in the police crackdown.
Related Articles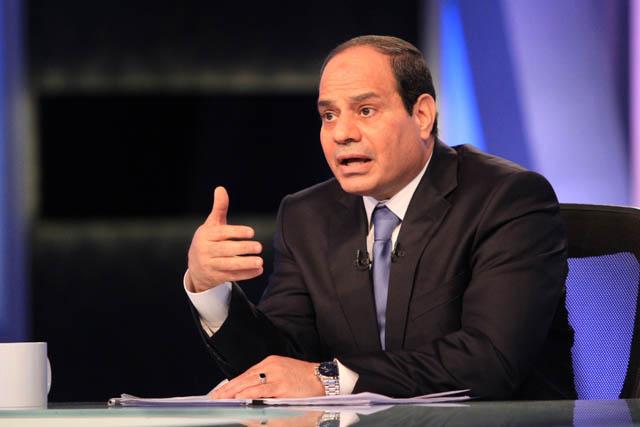 May 06,2014
Egypt's ex-army chief and leading presidential candidate Abdel Fattah Al Sisi said Monday the Muslim Brotherhood movement of deposed leader Mohamed Morsi was "finished" in Egypt and would not return if he was elected.
May 15,2014
Egyptian expatriates began lining up Thursday at polling places in more than 100 countries to cast ballots in four days of voting for Egypt's coming presidential election.
Jan 18,2014
Egypt's new constitution was approved by 98.1 per cent, with turnout higher than in a 2012 vote under now ousted Islamist president Mohamed Morsi, a senior government official said Saturday.