You are here
Egypt parliamentary polls look set for delay after court ruling
By Reuters - Mar 01,2015 - Last updated at Mar 01,2015
CAIRO — Egypt's parliamentary polls look set to be delayed after a court ruled part of an elections law was unconstitutional and the main election committee said it was working on a new timetable for the long-awaited vote.
President Abdel Fattah Al Sisi directed his government to amend the law within one month.
The first phase of the polls are due to start on March 22. The elections are the final step in a political roadmap the army announced in July 2013.
Another court ruling later this month will definitively decide whether or not the elections will be delayed.
The latest development highlights Egypt's rocky path towards democracy since the ousting of Islamist President Mohamed Morsi in 2013 by the army after mass protests against the rule of Egypt's first democratically elected leader.
Egypt has been without a parliament since June 2012 when a court dissolved the democratically elected main chamber, reversing a major accomplishment of the 2011 uprising that toppled autocrat Hosni Mubarak.
"The committee will prepare a new timetable for [elections] measures after the legislative amendments are issued," the supreme election committee said.
Earlier, the supreme constitutional court ruled that an article in a law defining electoral districts was unconstitutional.
Zaid Al Ali, a senior adviser with intergovernmental organisation International IDEA, said there was "little question" the elections would be delayed.
Legislative drafters need time to understand the ruling, prepare a new version of the law, allow time for review and for any new legal challenges before the elections.
"If they decide not to wait, then they will run the risk of the new version of the law being declared unconstitutional after the elections, which would lead to yet another dissolution, which would be a disaster," Ali told Reuters.
Egyptian leaders say the elections show their commitment to democracy. Critics say Sisi, who as army chief toppled Morsi, has undermined freedoms gained after the uprising that ended Mubarak's 30-year rule.
In the absence of parliament, Sisi has wielded legislative authority to introduce economic reforms that have impressed investors, while also curtailing political freedoms.
The People's Assembly is made up of 567 seats, with 420 elected as individuals and 120 through winner-takes-all lists with quotas for women, Christians and youth. The remaining seats are appointed by the president.
Several opposition political parties had announced they would boycott the elections. Some say the emphasis on individuals was a throwback to Mubarak-era politics, which often favoured candidates with wealth and family connections.
Related Articles
Mar 03,2015
An Egyptian court on Tuesday deferred a long-awaited parliamentary election due in March indefinitely after another court declared the election law's provision on voting districts as unconstitutional, judicial sources said.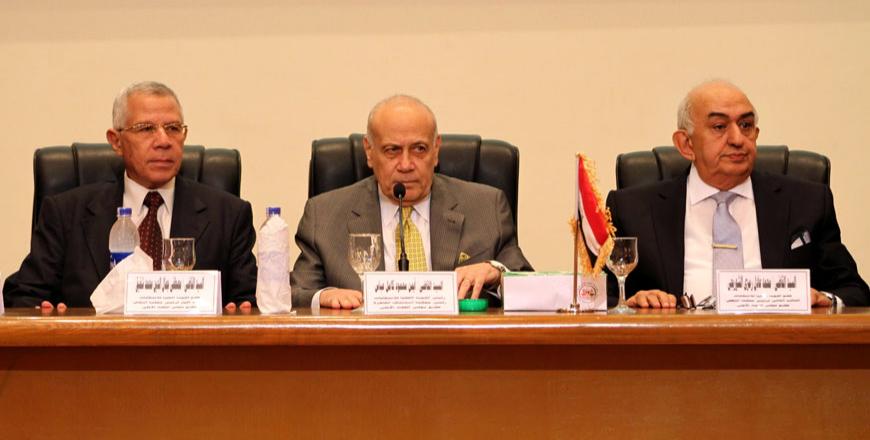 Aug 30,2015
CAIRO — Egypt's legislative elections, the first since President Abdel Fattah Al Sisi took office, are to be contested in phases starting Oc
Nov 11,2014
Egyptian President Abdel Fattah Al Sisi has told visiting US businessmen that a parliamentary election will be held by March, his spokesman said on Tuesday, trying to reassure them that the delayed poll would not be put off indefinitely.
Newsletter
Get top stories and blog posts emailed to you each day.