You are here
Egypt wraps up election for pro-Sisi parliament
By AFP - Dec 02,2015 - Last updated at Dec 02,2015
CAIRO — Egypt wrapped up Wednesday a legislative election that spanned over six weeks but failed to mobilise a high turnout for a parliament expected to firmly back President Abdel Fattah Al Sisi's iron-fisted policies.
The election was marred by apathy in the absence of any opposition after Sisi crushed all forms of dissent since ousting his Islamist predecessor Mohamed Morsi in July 2013.
Polling in a run-off for the second phase of voting in 13 of the country's 27 provinces closed at 9:00pm (0700 GMT), bringing an end to a weeks-long marathon electoral process.
The first stage of the election in 14 provinces was held on October 18 and 19 and saw a turnout of only 26.6 per cent. A run-off held days later produced an even lower turnout of 21.7 per cent.
The second phase held on November 22-23 in the remaining 13 provinces saw a marginally higher turnout of 29.9 per cent, but failed to produce winners with a clear majority in most constituencies.
A run-off was then held on Tuesday and Wednesday, with the results to be announced by Friday, the High Electoral Commission said on its website.
The commission has previously said the parliament would be in place "before the end of the year".
Experts say the latest run-off vote is also expected to see a turnout similar to that in the first stage.
Complex system of voting
The low turnout is in contrast to the high voter participation registered in the previous legislative election held between November 2011 and January 2012, months after a popular uprising toppled longtime strongman Hosni Mubarak.
That election saw Morsi's Islamist Muslim Brotherhood movement emerging as a dominant group.
But the legislature formed after that vote was dissolved in June 2012, just days before Morsi became Egypt's first freely elected president.
Experts say the new 596-member parliament is expected to have lawmakers firmly backing Sisi.
Morsi was toppled by then-army chief Sisi after mass street protests against his sole year in office.
An ensuing crackdown on the Muslim Brotherhood has left hundreds dead and tens of thousands imprisoned.
Morsi and several leaders of the Brotherhood have been sentenced to death after speedy mass trials, which the United Nations denounced as "unprecedented in recent history".
While the Brotherhood has been crushed and banned from contesting candidates after it was blacklisted as a "terrorist group", many secular and leftist leaders who led the 2011 uprising against Mubarak have also been jailed.
Several secular and leftist groups either boycotted this year's vote or were poorly represented.
The new parliament will include 28 presidential appointees, with the rest elected under a complex system of independent candidates and party lists.
Experts say an overwhelming majority of elected lawmakers are firm supporters of Sisi, who enjoys widespread backing among many Egyptians tired of years of political turmoil since the uprising.
All the 120 seats contested on party lists have been swept by a pro-Sisi coalition "For Love of Egypt", which is made up of former members of Mubarak's National Democratic Party.
Related Articles
Oct 07,2015
QENA, Egypt — There is really only one possible outcome to Egypt's much-delayed parliamentary election when people begin voting later this m
Jan 10,2016
CAIRO — Egypt's first legislature in more than three years, a 596-seat chamber packed with supporters of President Abdel Fattah Al Sisi, hel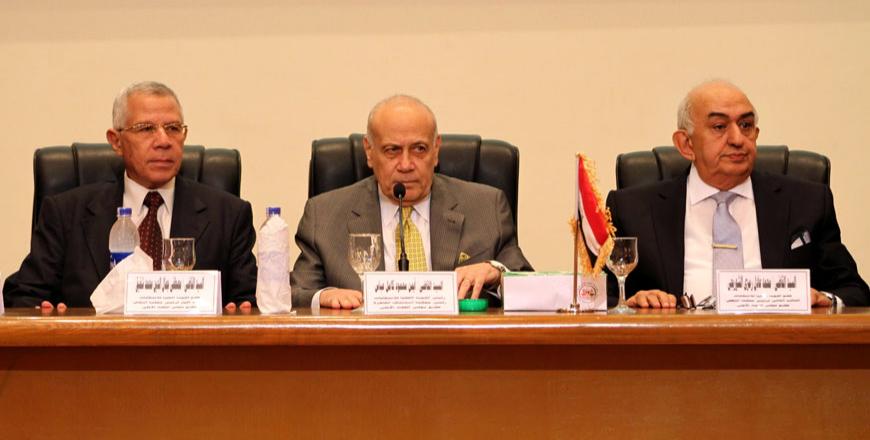 Aug 30,2015
CAIRO — Egypt's legislative elections, the first since President Abdel Fattah Al Sisi took office, are to be contested in phases starting Oc
Newsletter
Get top stories and blog posts emailed to you each day.