You are here
EgyptAir plane resumes flight to China after bomb threat
By AP - Jun 08,2016 - Last updated at Jun 08,2016
CAIRO — An EgyptAir plane that made an emergency landing on Wednesday in Uzbekistan following a bomb threat has resumed its flight to Beijing, Egyptian officials said, the latest in a series of deadly or damaging air travel incidents involving Egypt.
The officials said no bomb was found after the Airbus A330-220 and its passengers were searched by explosives experts and the plane took off for the Chinese capital four hours after it landed in the town of Urgench, about 840 kilometres west of the Uzbek capital, Tashkent.
According to the officials, an anonymous caller telephoned security agents at the Cairo airport to say a bomb was on board EgyptAir Flight 955 which had 135 passengers and crew on board. The agents immediately contacted the aircraft and ordered it to land at the nearest airport, they said, speaking on condition of anonymity because they were not authorised to talk to the media.
In Russia, the news agency RIA Novosti quoted an unnamed official with Uzbekistan Airways as saying the airport in Urgench has been closed following the EgyptAir plane's emergency landing. Later, Russia's Interfax news agency quoted Uzbekistan Airways as saying the plane was searched, no explosive devices were found and the aircraft was cleared to go.
The incident came nearly three weeks after an EgyptAir flight crashed in the Mediterranean Sea as it was approaching the Egyptian coast while en route to Cairo from Paris. All 66 people on board were killed and the search for the plane's flight and data recorders — the so-called black boxes — is still under way.
Egyptian officials say the Paris-Cairo plane was most likely downed by an act of terror.
Last October, a Russian airliner crashed in Egypt's Sinai Peninsula shortly after taking off from the Egyptian resort city of Sharm El Sheikh, killing all 224 people on board. A local affiliate of the extremist Daesh group claimed responsibility for downing the aircraft just hours after the crash. In November, Russia said an explosive device brought down the aircraft.
The Russian airliner's crash has decimated Egypt's already battered tourism industry. While the cause of the May 19 EgyptAir crash in the Mediterranean remains unknown, it has associated Egypt with another air disaster that further dented the once lucrative industry.
The two disasters have unsettled authorities at the Cairo airport, where false alarms or bomb threats have caused lengthy delays to flights and at least one cancellation this week.
Security has also been considerably tightened at Egypt's 20-plus airports since the Russian disaster, with passengers now subjected to roughly the same security measures in force at major international airports.
In March, an Egyptian man hijacked an EgyptAir plane on an Alexandria-to-Cairo flight and forced it to land in Cyprus. Seif Eddin Mustafa threatened to destroy the plane with a fake suicide belt, saying he was doing so because he opposes Egypt's military-backed government.
All 72 passengers and crew members aboard the Airbus A320 were released unharmed after a six-hour standoff and the hijacker was taken into custody. He is now in court fighting extradition to Egypt.
Related Articles
Dec 31,2016
CAIRO — Egyptian authorities on Saturday started handing the remains of those killed in the crash of EgyptAir Flight 804 to their families,
Jul 09,2016
OCCUPIED JERUSALEM — Aircraft debris believed to have come from an EgyptAir crash in May has washed up on a beach near Tel Aviv, an official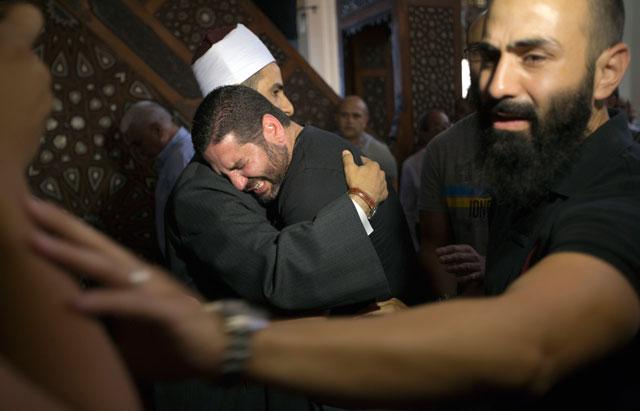 May 21,2016
PARIS/CAIRO — The EgyptAir jet which crashed in the Mediterranean on Thursday sent a series of warnings indicating that smoke had been detec
Newsletter
Get top stories and blog posts emailed to you each day.