You are here
Egyptian civil society see echoes of past in new law
By Reuters - Feb 25,2013 - Last updated at Feb 25,2013
CAIRO — A law drafted by the Muslim Brotherhood's Freedom and Justice Party (FJP) threatens to stifle Egyptian civil society and takes a cue from the authoritarian ways of ousted leader Hosni Mubarak, rights groups said.
The draft law, due to be presented to Egypt's temporary legislature the shura council, places tight restrictions on the funding of non-governmental organisations (NGOs), a problem which plagued civil society groups in Mubarak's days.
Raising further alarm, civil society groups have pointed to a recent government letter instructing a leading human rights group not to engage with foreign organisations without the permission of the security apparatus.
It is reminiscent of the tight restrictions that stifled civil society in Mubarak's day, leading to the imprisonment of some prominent activists. Last year, under the generals who assumed power from Mubarak, 19 American pro-democracy activists faced prosecution under the same laws. They were charged with receiving foreign funds illegally.
The draft NGO law follows another from the Islamist-led administration that was criticised for being authoritarian, giving the state too much power to stifle dissent.
The latest draft law prevents any organisation from receiving funds from foreign individuals or groups or Egyptians living abroad without the permission of the authorities. It appears to be more restrictive than an earlier draft that was discussed in 2012 in the Muslim Brotherhood-led parliament before it was dissolved by a court order.
"It's once again a reflection of a general sense of paranoia when it comes to human rights and democracy," said Heba Morayef, Egypt Director of Human Rights Watch. "When you compare this draft law to the one submitted early last year, you see a shift in approach."
Foiling plots
Mokhtar Al Ashry, head of the FJP's legal committee, said restrictions on sources of foreign funding were needed to stop Egypt's enemies hatching plots against the country and preventing money laundering.
"What if one gets money from Israel, from the Jews, from the Zionists to destroy Egypt," he told Reuters in a telephone interview. He added that the law would be discussed on Monday in parliament.
"A money laundering operation could take place concealed in the form of an NGO. This does not mean banning at all, but there is regulation. There is a difference between banning and regulating," he said.
But rights groups fear a return to the past. Their concerns have been compounded by a letter sent on February 11 by a government to the Egyptian Organisation for Human Rights (EOHR).
"The prime minister has alerted local entities not to engage with international entities in research projects, studies or opinion polls or information gathering except after taking the permission of the security bodies," read a copy of the letter seen by Reuters.
Amnesty International labelled the move "a new low for freedom of association" and said "the vague language on 'international entities' is likely to include both international human rights organisations and United Nations bodies."
Activists said the letter appeared designed to curb civil society monitoring of parliamentary elections due to begin in April. Some opposition parties plan to boycott the vote, saying there are no guarantees of fair elections.
Mohamed Zarea, a programme manager at the Cairo Institute for Human Rights Studies, said other draft NGO laws had been presented for discussion but the FJP's was the one being discussed.
"It is a single political party writing the NGO draft law alone, just as it is a single political party going it alone in power in Egypt," he said.
Tarek Zaghloul, executive director of EOHR, said: "These new restrictions are to limit the work of NGOs in election supervision. The decision was officially issued which means it's immediately effective," Zaghloul said.
"But NGOs will continue their work and activities, and will continue to defend human rights no matter what happens."
Related Articles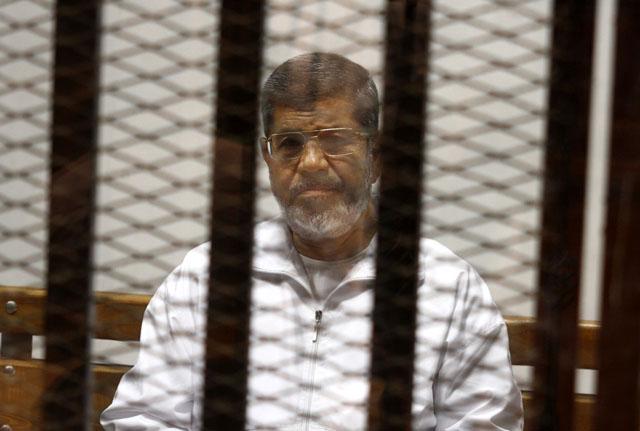 Aug 09,2014
An Egyptian court on Saturday dissolved the Freedom and Justice Party (FJP), the political wing of the banned Muslim Brotherhood, dealing a crippling blow in the campaign to crush Egypt's oldest Islamist movement.
May 27,2013
Egypt's presidency will soon unveil a new draft law on civil society and NGOs that should ease Western and opposition concerns over proposals seen as a threat to the new democracy, a presidential adviser said.
May 18,2013
Egypt's main opposition bloc said on Saturday that a Muslim Brotherhood-backed bill to regulate human rights groups and other private organisations was an attempt to stifle their work.
Newsletter
Get top stories and blog posts emailed to you each day.