You are here
Erdogan chairs Turkey Cabinet for first time as president
By AFP - Jan 19,2015 - Last updated at Jan 19,2015
ANKARA — Turkish President Recep Tayyip Erdogan on Monday chaired a Cabinet meeting for the first time as head of state, in a move aimed at cementing his role as Turkey's undisputed number one.
Erdogan, who took over the presidency in August elections after more than a decade as premier, hosted the Cabinet at his own hugely controversial presidential palace on the outskirts of Ankara.
The Turkish president has the right under the constitution to chair Cabinet meetings, which are usually overseen by Prime Minister Ahmet Davutoglu.
However Erdogan's two predecessors in the presidential job — Ahmet Necdet Sezer and Abdullah Gul — performed largely ceremonial roles and never chaired a government meeting.
The last president to do so was Suleyman Demirel, who served as head of state from 1993-2000. Erdogan is just the sixth Turkish president in the history of the modern republic founded in 1923 to chair a Cabinet meeting.
Erdogan transformed Turkey in over a decade as prime minister from 2003 to 2014, winning plaudits for speeding up development and growth but also facing accusations of imposing a creeping Islamisation and authoritarianism on the country's secular democracy.
The closed-door-meeting, which was to include presentations by ministers on key issues, began just after midday and went on into the evening.
The first official images showed Erdogan sitting at the head of a vast oval table directly facing all the ministers.
A photo from the meeting depicting a seemingly annoyed Davutoglu — looking sidelined with just a jug of orange juice for company — was widely circulated on social media.
"The picture of Davutoglu brings to mind children whose toy was taken away by their father," wrote one Twitter user @Pasha_GS mockingly.
'Dress rehearsal'
Analysts saw the meeting as a turning point in Turkish politics, symbolising the creation of a powerful presidency.
Commentator Murat Yetkin said previous examples of a president chairing a Cabinet meeting followed either an invitation by a prime minister, or major international crises like the gathering called by late president Turgut Ozal for the Gulf war in the 1990s.
"Today is different," he wrote in Hurriyet Daily News, saying Davutoglu had simply accepted that "it would be Erdogan who ruled the country".
The August elections were the first time a Turkish president, traditionally a ceremonial role, has been directly elected by the people and Erdogan insisted he now has a popular mandate to be an active and powerful leader.
In barely five months in office, Erdogan has transformed the role, making clear that the president is Turkey's number one on all the major issues, including foreign policy.
Monday's meeting comes at the start of a key year for Turkey which will in June vote in a legislative election where the AKP is seeking a big majority to write a new constitution that will enshrine Erdogan's powers as president.
"Erdogan's fait accompli at his new palace is a dress rehearsal of the de-facto presidential system he hopes to impose following the June 2015 elections," said Aykan Erdemir, lawmaker of the opposition Republican People's Party (CHP).
Controversial palace
Critics say civil and media freedoms have eroded further in Turkey during Erdogan's half year as president, which has been marked by an all-out-offensive against supporters of his former ally-turned-archfoe, US-based cleric Fethullah Gulen.
He has also raised eyebrows with some increasingly outlandish statements, claiming that Muslims discovered America before Columbus and saying women are not equal to men.
Erdogan's promotion of a strong presidency is symbolised by the vast presidential palace which opened last last year and he says is needed as a symbol of a powerful "new Turkey", but which opponents say is another sign of authoritarian excess.
Previously, Turkish presidents from the founder of the modern republic Mustafa Kemal Ataturk worked in the far more modest Cankaya palace in downtown Ankara.
The new palace has 1,150 rooms and was built at a cost of around 490 million euros ($615 million).
Related Articles
Aug 28,2014
Recep Tayyip Erdogan took the oath office as Turkey's first popularly elected president on Thursday, a position that will keep him in the nation's driving seat for at least another five years.
Aug 27,2014
In a farewell speech to supporters of his AK Party, Turkish President-elect Recep Tayyip Erdogan said its mission to reshape the nation would go on after he left party politics and took office as head of state.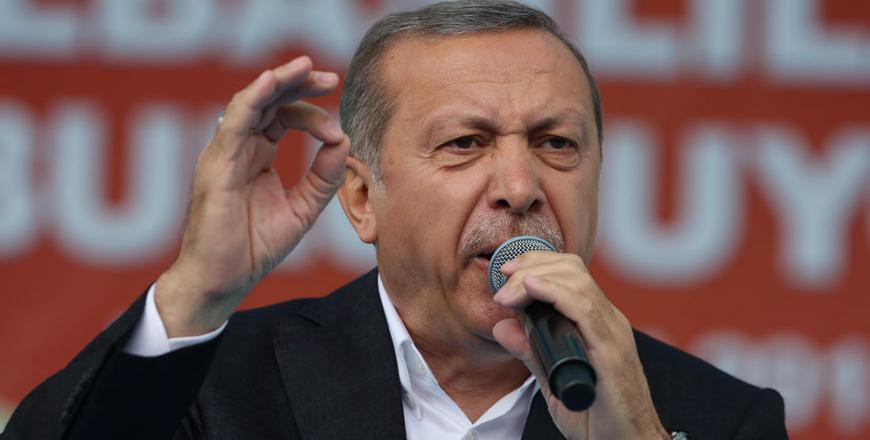 Jun 09,2015
ANKARA — Whether it teams up with the nationalist or secularist opposition, Turkey's ruling AK Party must navigate the same obstacle in its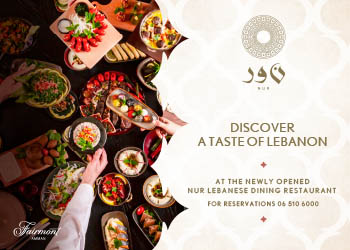 Newsletter
Get top stories and blog posts emailed to you each day.