You are here
Ex-colleague kills American in Saudi capital
By AFP - Oct 14,2014 - Last updated at Oct 14,2014
RIYADH — A former employee of a US defence contractor shot dead one American colleague and wounded another in the Saudi capital Tuesday, officials said, in a rare attack on Westerners in the kingdom.
The alleged shooter, Abdulaziz Fahad Abdulaziz Alrashid, 24, "worked at the same company as the victims, and was recently dismissed from his job due to drug related issues", Riyadh's embassy in Washington said in a statement.
A United States diplomat identified the gunman as a disgruntled former employee of Vinnell Arabia.
The victims of Tuesday's petrol station shooting in Riyadh also worked at Vinnell Arabia, the diplomat said, ruling out terrorism as a possible motive for the attack.
Vinnell Arabia provides training for the Saudi Arabian National Guard.
US State Department spokeswoman Jen Psaki confirmed one American was killed and a second was "lightly injured".
Following the attack near King Fahd Football Stadium, a shootout occurred between the gunman and security forces, a police spokesman said in a statement carried by the official SPA news agency.
A third American escaped unharmed, police said, adding the assailant was wounded and subsequently arrested.
They did not identify the suspect but Riyadh's embassy in Washington said the suspect, Alrashid, is a dual Saudi-American citizen born in Washington State.
Two small circles of blood stained the ground at the petrol station near the pumps, an AFP photographer said.
Children showed off a small-calibre cartridge case which they said they found in the same area.
Four police jeeps were stationed on the multi-lane road outside the closed petrol station, within sight of the football stadium.
Tuesday's shooting was the first deadly attack on Westerners in Saudi Arabia since several were killed in a wave of Al Qaeda violence between 2003 and 2006.
It comes as Saudi Arabia participates in a US-led campaign of air strikes against jihadists of the Islamic State (IS) jihadist group in Syria.
Saudi pilots who participated in the initial late-September strikes against IS received online death threats.
Vinnell Arabia's Facebook page says the firm is "dedicated to providing the best in military training, logistics and support" to the Saudi National Guard, using expertise from former US military and government personnel.
In January, a Saudi court sentenced an Al Qaeda militant to death and jailed 10 others over a May 2004 attack that killed six Westerners and a policeman.
The defendants, seven of them brothers, were convicted of aiding assailants who attacked a US company in the northwestern port town of Yanbu, killing two Americans, two Britons, an Australian and a Canadian, as well as a Saudi.
Saudi authorities have long feared blowback from jihadist groups, particularly after the attacks of a decade ago, which included assaults on housing compounds where foreigners lived.
One of the compounds attacked at that time housed employees of Vinnell.
Security around Western facilities has since been markedly increased.
Fifteen of the 19 hijackers who took part in the September 11, 2001 attacks on the US were from Saudi Arabia.
Related Articles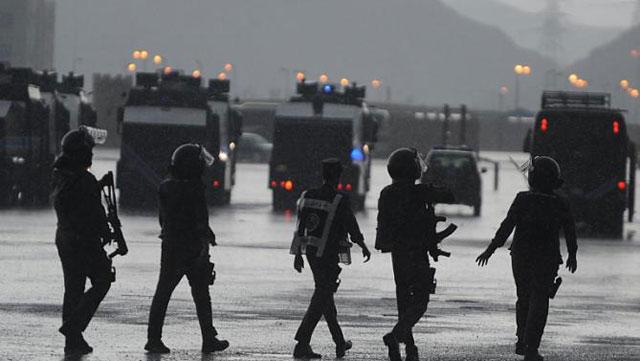 Feb 01,2015
A US defence contractor said Sunday that two of its American employees came under fire in the latest attack against Westerners in Saudi Arabia.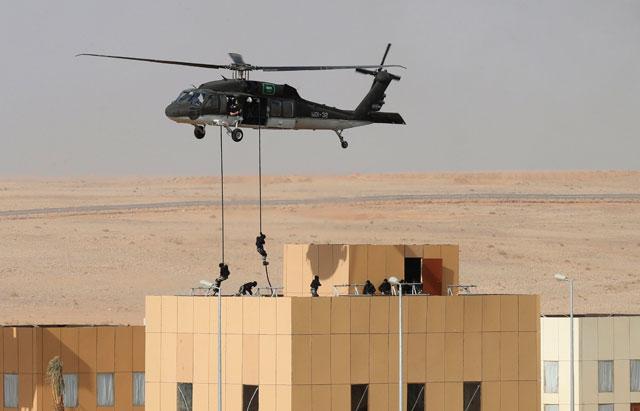 Mar 18,2015
The United States embassy in Saudi Arabia remained close to the public for a fourth straight day on Wednesday because of unspecified security concerns.
Mar 15,2015
The US embassy in Saudi Arabia said it had suspended consular services in the kingdom for two days due to "heightened security concerns", after warning of threats against Western oil workers.
Newsletter
Get top stories and blog posts emailed to you each day.