You are here
Ex-defence chief sees 30-year IS war, blames Obama
By AFP - Oct 07,2014 - Last updated at Oct 07,2014
WASHINGTON — The fight against the Islamic State (IS) group will be difficult and could last decades due to decisions made by US President Barack Obama, former Pentagon chief Leon Panetta has said.
"I think we're looking at kind of a 30-year war" that could extend to threats in Libya, Nigeria, Somalia and Yemen, Panetta told USA Today in a story published Monday.
Panetta, a respected policy maker who served under Obama, blamed the challenges on decisions the president made over the past three years.
Among those decisions, he cited Obama's failure to push the Iraqi government hard enough to allow a residual US force to stay in the country after troops withdrew in 2011, saying that created a security "vacuum".
The former defence secretary also pointed to Obama's rejection of advice in 2012 from Panetta and then-secretary of state Hillary Clinton to begin arming Syrian rebels fighting against President Bashar Assad.
"I do think we would be in a better position to kind of know whether or not there is some moderate element in the rebel forces that are confronting Assad," Panetta said.
And Panetta said Obama lost credibility when he warned Assad not to use chemical weapons against his own people and then failed to act when the Syrian leader crossed that "red line" last year.
Panetta says Obama now has an opportunity to "repair the damage" by showing leadership after having "lost his way" in the fight against the radical group that has seized chunks of territory in Iraq and Syria.
The former Pentagon chief was speaking ahead of the release of his new book, "Worthy Fights: A Memoir of Leadership in War and Peace", set for Tuesday by Penguin Press.
USA Today said that Panetta is explicitly critical of Obama in his book, writing that his "most conspicuous weakness" was "a frustrating reticence to engage his opponents and rally support for his cause."
The president too often "relies on the logic of a law professor rather than the passion of a leader", the former defence chief added, saying that approach means Obama "avoids the battle, complains and misses opportunities".
At times, Obama "gets so discouraged by the process" that he sometimes stops fighting, Panetta told USA Today.
Even before its publication, the book has already drawn the ire of the White House and State Department.
"I'm finding that former administration officials, as soon as they leave write books, which I think is inappropriate," Vice President Joe Biden told students at Harvard University on Friday. "At least give the guy a chance to get out of office."
But Panetta also expressed hope Obama would change course during his last two years in office and recover from his mistakes.
"My hope is that the president, recognising that we are at a kind of critical point in his administration, will take the bit in his teeth and will say, 'We have got to solve these problems'," Panetta said.
Related Articles
Nov 24,2014
US Defence Secretary Chuck Hagel announced his resignation Monday as President Barack Obama's White House faces mounting criticism over perceived fumbling in its global security strategy.
Nov 01,2015
WASHINGTON — Barack Obama's decision to send special forces to Syria is too little and too late, say critics, who accuse the US president of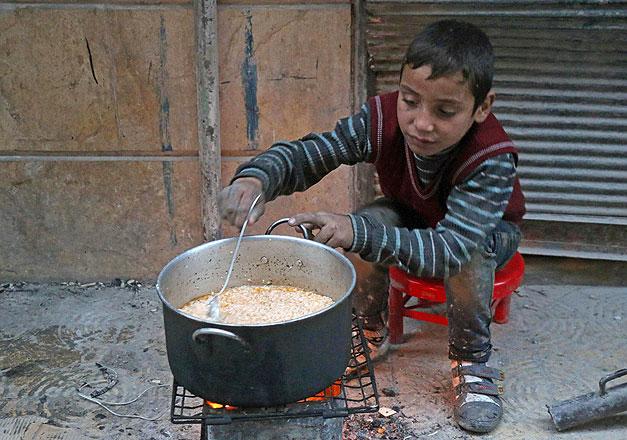 Dec 13,2016
WASHINGTON — The fall of the last rebel-held areas in the Syrian city of Aleppo could seal the fate of the "Obama Doctrine", deepening the w
Newsletter
Get top stories and blog posts emailed to you each day.