You are here
France-sanctioned firms deny ties to Syria chemical programme
By AFP - Jan 25,2018 - Last updated at Jan 25,2018
BEIRUT — Companies and nationals blacklisted by France for alleged links to Syria's chemical weapons programme denied any wrongdoing on Thursday, telling AFP they were gearing up for a legal challenge.
France accused the 25 entities on Tuesday of belonging to two "supply networks" for the Syrian Scientific Studies and Research Centre (SSRC), which has been repeatedly sanctioned over Syria's chemical programme.
Amir Katranji, one of the named Syrian nationals, said he and his blacklisted company, Electronics Katranji Trading (EKT) had "nothing to do with chemical" goods.
"We aren't doing anything wrong; we reject this announcement," Katranji told AFP in Beirut, and said his firm was appointing a lawyer.
He and brothers Houssam and Maher were all listed in the French announcement, as were EKT's affiliated departments, NKTronics and SmartPegasus.
France also sanctioned firms ABC Shipping and SmartLogistics in Beirut.
ABC Shipping owner Sami Ballout fiercely denied his company was involved in chemical arms development.
"We reject and deny this decision... Not only do I not have anything to do with this — I'm taking legal steps," he told AFP.
"This decision was taken based on nothing."
An office address listed for SmartLogistics appeared to be closed, and two Lebanese numbers were out of service.
But one number was active on messaging service WhatsApp and was answered by someone identifying himself as Alaa.
"We're in Dubai working on the issue. We're hiring an international legal firm. There's been a mistake or a misunderstanding," he said.
SSRC has been hit by sanctions in 2005, 2007 and 2017 for its alleged role in developing weapons of mass destruction.
Syria has staunchly denied using toxic arms and condemned the French announcement as "lies".
France announced its sanctions Tuesday, as 24 nations pledged to create a "partnership against immunity" on chemical weapons.
After hundreds of people were killed in chemical attacks near Damascus in August 2013, a landmark deal with Russia was struck to rid Syria of its chemical weapons stash, staving off US air strikes.
Despite the agreement, chemical attacks have continued in Syria.
Related Articles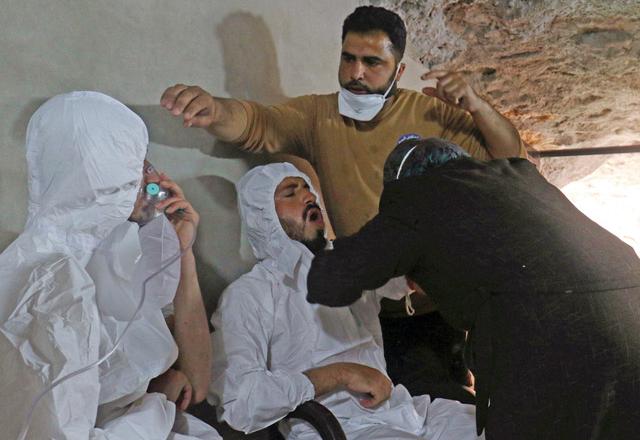 Apr 26,2017
PARIS — French intelligence services have scientific proof that the Syrian regime was responsible for a suspected chemical attack that kille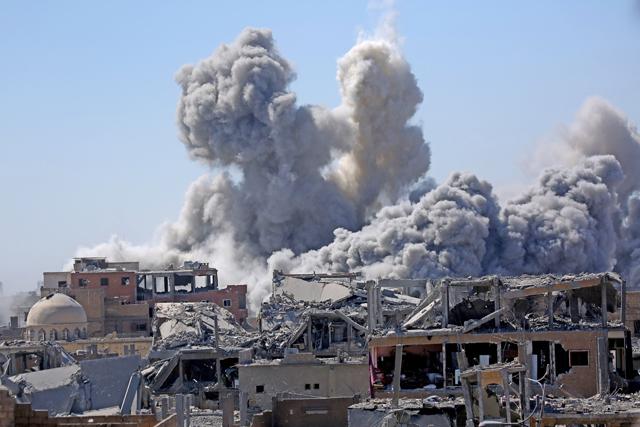 Sep 07,2017
DAMASCUS — Syria's army accused Israeli warplanes of hitting one of its positions Thursday, killing two people in an attack that a monitor s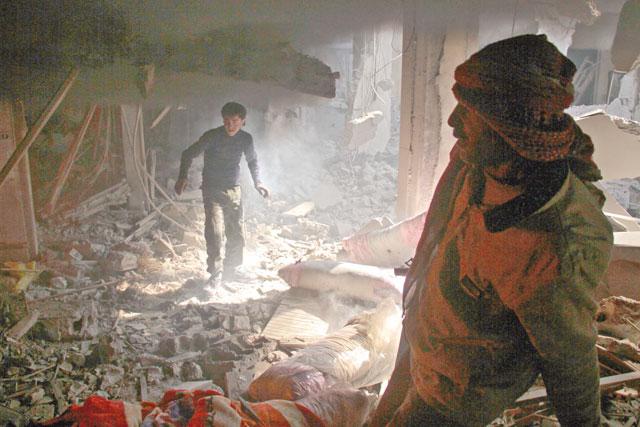 Feb 07,2018
DOUMA, Syria — Fresh regime strikes killed 23 civilians Wednesday in a rebel-held enclave near Damascus where overwhelmed medics were still
Newsletter
Get top stories and blog posts emailed to you each day.