You are here
Hariri suspects absent as Lebanon tribunal nears climax
By AFP - Sep 09,2018 - Last updated at Sep 09,2018
Former Lebanese prime minister Rafiq Hariri sits next to Hizbollah leader Hasan Nasrallah in an official setting before Hariri's assassination in 2005 (AFP file photo)
THE HAGUE — Hizbollah defendants are still on the run and have never even spoken to their lawyers, but the special UN tribunal into the 2005 assassination of Lebanese ex-prime minister, Rafiq Hariri starts its final phase this week.
Thirteen years after billionaire Hariri was killed by a huge suicide bomb in Beirut, the court in a suburb of The Hague will hear closing prosecution and defence arguments in the long-running case.
Four suspected members of the Shiite group Hizbollah are on trial at the Special Tribunal for Lebanon (STL) over the shock attack, which also killed 21 other people and injured 226.
Hizbollah has refused to turn over the four indicted men — Salim Ayyash, Hussein Oneissi, Assad Sabra and Hassan Habib Merhi — for the trial which began in January 2014.
But the tribunal is unique in international justice as it can try suspects in absentia, as well as for its ability to try accused perpetrators of an individual terrorist attack.
It is the first time a trial has happened without the suspects in the dock since 1945, when an international criminal jurisdiction was created for the Nuremberg trials after World War II.
Closing arguments are due to run from Tuesday until September 21.
Always bitter
"It's problematic, because for the general public it is always bitter when you can't put a face to violence," said Thijs Bouwknegt, a lawyer specialising in international criminal law.
"A court without defendants risks being a joke."
The assassination of Hariri, who was Lebanon's Sunni Muslim prime minister until his resignation in October 2004, was a pivotal moment in the country's history.
Fingers quickly pointed at Syria after the bomber detonated a van packed with tonnes of explosives next to his armoured convoy on the Beirut seafront on Valentine's Day in 2005.
The bombing triggered a wave of mass demonstrations that ended with the departure of Syrian forces from Lebanon after a 30-year presence, after which Hariri's son, Saad became premier.
But when the tribunal, which was set up in 2009, eventually handed down indictments it named four alleged members of Hizbollah, which although backed by Iran and Syria, is Lebanese-based.
Hizbollah leader, Hassan Nasrallah has previously dismissed the tribunal as a US-Israeli plot and vowed none of the defendants will ever be caught.
None of them has ever had contact with their court-appointed defence lawyers.
Dov Jacobs, a professor of international law, said the tribunal risked being "exclusively symbolic".
"The absence of the accused is quite significant in my view, because it puts in question the relevance of conducting a criminal trial in such circumstances, given that there will be no actual punishment meted out," he added.
No motive
The tribunal quashed a case against the alleged mastermind, Hizbollah commander, Mustafa Badreddine, who is believed to have died while fighting in Syria in May 2016.
Of the remaining four, Ayyash, 50, is accused of leading the team that carried out the attack, while Oneissi, 44, and Sabra, 41, allegedly sent a fake video to the Al Jazeera news channel claiming responsibility on behalf of a
made-up group.
The final suspect, Merhi, 52, was indicted later and his case is joined to the current trial.
The court earlier this year threw out a bid by Oneissi to be acquitted, saying that while much of the evidence was circumstantial it was still in theory sufficient to produce conviction.
Much of the prosecution case relies on mobile phone records that allegedly show them conducting surveillance of Hariri until minutes before the explosion.
The defence has said the evidence is "theoretical" and that the defendants had "no motive" to carry out the crime.
Absent defendants or not, the tribunal will bring much needed closure for the relatives of the victims, argued Bouwknegt.
"This tribunal is the only one that is ruling on a terrorist crime — that in itself is unique and fascinating," he said.
Judges will not hand down a verdict until a later date, while any appeal could take even longer.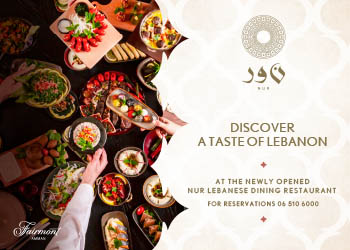 Newsletter
Get top stories and blog posts emailed to you each day.