You are here
Iran's Rouhani urges patience over opposition leaders
By AFP - Aug 29,2015 - Last updated at Aug 29,2015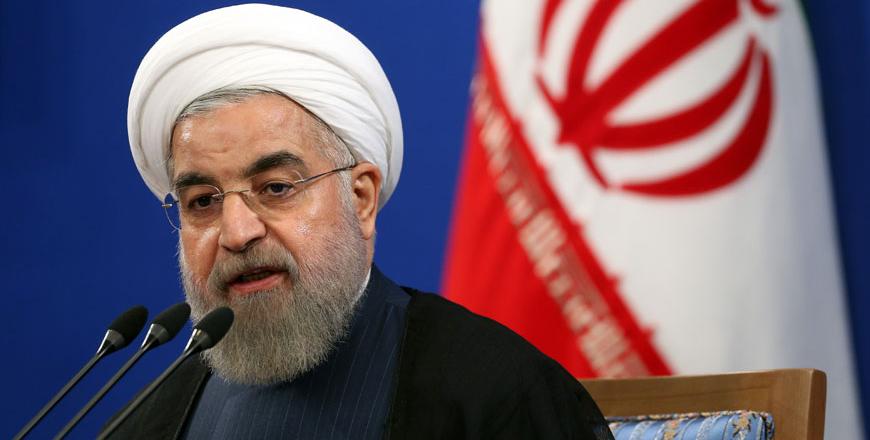 Iranian President Hassan Rouhani speaks during a press conference in Tehran, Iran, on Saturday (AP photo)
TEHRAN — Iran's President Hassan Rouhani signalled Saturday there would be no quick resolution to the house arrest of the reformist political leaders who said an election was rigged in 2009.
Though not mentioned by name, the house arrest of Mir Hossein Mousavi and Mehdi Karroubi was raised at a press conference to mark the start of Rouhani's third year in office.
Mousavi and Karroubi have been under such restrictions since 2011. Both said that the presidential election two years earlier, which saw Mahmoud Ahmadinejad re-elected, was fraudulent.
A reporter asked Rouhani why, despite "reviving" hopes that the two former presidential candidates may be released, though again not naming them, "we have not seen anything" on the issue.
"The government cannot do everything on its own," Rouhani replied, acknowledging that the matter remained unsolved but suggesting it could be ended.
"I have made my efforts for resolving political and social problems but... more explanations can be given at the time within the framework of national interests.
"It is not vital for everything to be announced."
"We must have patience to be able to resolve and finalise issues at an appropriate time."
The question of jailed political prisoners and the house arrest of Mousavi and Karroubi has become pertinent as Rouhani said in 2013 before being elected that he hoped it could be tackled.
"I hope that within a year of this election a situation will come about that not only those under house arrest can be freed but also those in prison because of 2009," Rouhani said at a campaign event.
Rouhani's stance appealed to voters from a reformist movement crushed after 2009.
But the issue of Mousavi and Karroubi's fate remains politically explosive — in January a lawmaker was forcibly stopped from speaking when he said their house arrest was unconstitutional.
The MP, Ali Motahari, has said the detained leaders should be put on trial or freed.
The issue is politically dangerous for Rouhani.
Some of his supporters, including members of his Cabinet, have been accused of backing the sedition — the regime's term for the street protests in which dozens were killed after the 2009 ballot.
Only recently, with the formation of two new political parties, have Iran's reformists begun to re-emerge.
With parliamentary elections scheduled for February 2016, the detentions have slid into view with domestic policy taking on more immediacy following Iran's nuclear deal with world powers.
The talks that led to that agreement dominated Rouhani's first two years in office.
The deal — which will see international sanctions against Iran lifted in exchange for curbs on the nuclear programme — has yet to be implemented.
Related Articles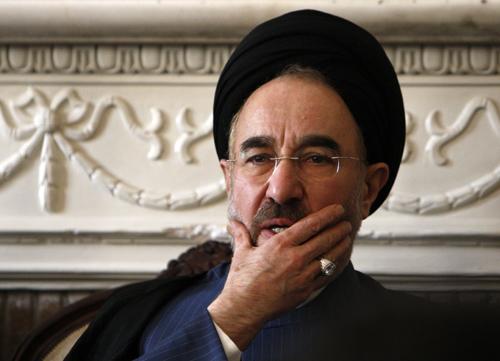 Feb 09,2016
TEHRAN — Prominent but as yet unnamed reformists are among more than 1,400 initially rejected candidates now eligible to contest Iran's parl
Apr 28,2014
Iran's former president Mohammad Khatami has called for the release of political prisoners and urged an end to house arrest for two leaders who alleged fraud after the 2009 election.
Jan 30,2018
LONDON — Instead of blaming others Supreme Leader Ayatollah Ali Khamenei should take responsibility for Iran's economic and political
Newsletter
Get top stories and blog posts emailed to you each day.