You are here
Iran leader Khamenei warns US against 'wrong move' on nuclear deal
Trump had accused Iran of violating 'spirit' of deal
By Reuters - Sep 18,2017 - Last updated at Sep 18,2017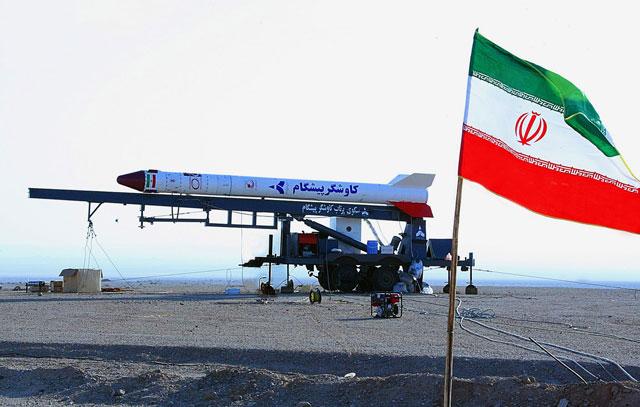 This file photo released by IRNA on January 28, 2013, shows the Iranian flag fluttering in front of a capsule, codenamed Pishgam (Pioneer), containing a live monkey at an unknown location, which Iranian news agencies said returned alive after travelling to an altitude of 120 kilometres for a sub-orbital flight (AFP photo)
DUBAI — Iran will not be bullied by the United States and will react strongly to any "wrong move" by Washington on Tehran's nuclear deal, Supreme Leader Ayatollah Ali Khamenei said on Sunday.
His comments came after US President Donald Trump said on Thursday that Iran was violating "the spirit" of the 2015 deal under which Tehran got sanctions relief in return for curbing its nuclear programme.
"The Iranian nation is standing firm and any wrong move by the domineering regime regarding the [nuclear accord] will face the reaction of the Islamic republic," state television quoted Ayatollah Khamenei as saying.
Washington extended some sanctions relief for Iran on Thursday under the nuclear deal with world powers but said it had yet to decide whether to maintain the agreement.
Trump must make a decision by mid-October whether to certify that Iran is complying with the deal, known as the Joint Comprehensive Plan of Action (JCPOA). If he does not, Congress has 60 days to decide whether to reimpose sanctions waived under the deal.
"Today, despite all the commitments and discussions in the negotiations, America's attitude towards these negotiations and their outcome is completely unjust and amounts to bullying," Khamenei said in a speech to Iranian military academy graduates.
"The Americans should know that the Iranian people will stand firm on their honourable positions and on important issues related to national interests, there will be no retreat by the Islamic republic," he said.
Iran said last month it could abandon the nuclear agreement "within hours" if the United States imposes any new penalties, after Washington ordered unilateral sanctions over Tehran's ballistic missile tests.
Iranian President Hassan Rouhani, speaking on Sunday before leaving to attend the UN General Assembly in New York, said the United States should join the countries that continue to support the nuclear deal, which he compared to a dinner party.
"They [United States] can choose the right path and also enter the room where the food is served. We would not have a problem with that," state news agency IRNA quoted Rouhani as saying.
The United States imposed unilateral sanctions, saying Tehran's ballistic missile tests violated a UN resolution that endorsed the nuclear deal and called upon Tehran not to undertake activities related to ballistic missiles capable of delivering nuclear weapons, including launches using such technology.
It stopped short of explicitly barring such activity.
Iran denies its missile development breaches the resolution, saying its missiles are not designed to carry nuclear weapons.
Related Articles
Jan 13,2018
MOSCOW — Iran said on Saturday it would retaliate against new sanctions imposed by the United States after President Donald Trump set an ult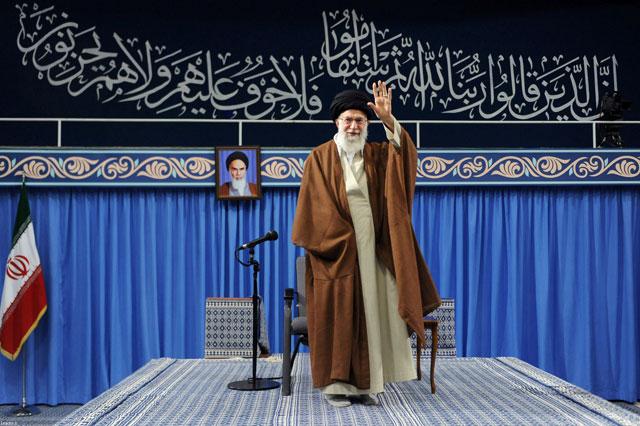 Nov 02,2017
ANKARA — The United States is Iran's "number one enemy" and Tehran will never succumb to Washington's pressure over a multinational nuclear
Nov 05,2017
BEIRUT — Iran put a ballistic missile on display as thousands marched on Saturday to mark the anniversary of the 1979 seizure of the US emba
Newsletter
Get top stories and blog posts emailed to you each day.